Sentara Martha Jefferson Opens Clinic on High Street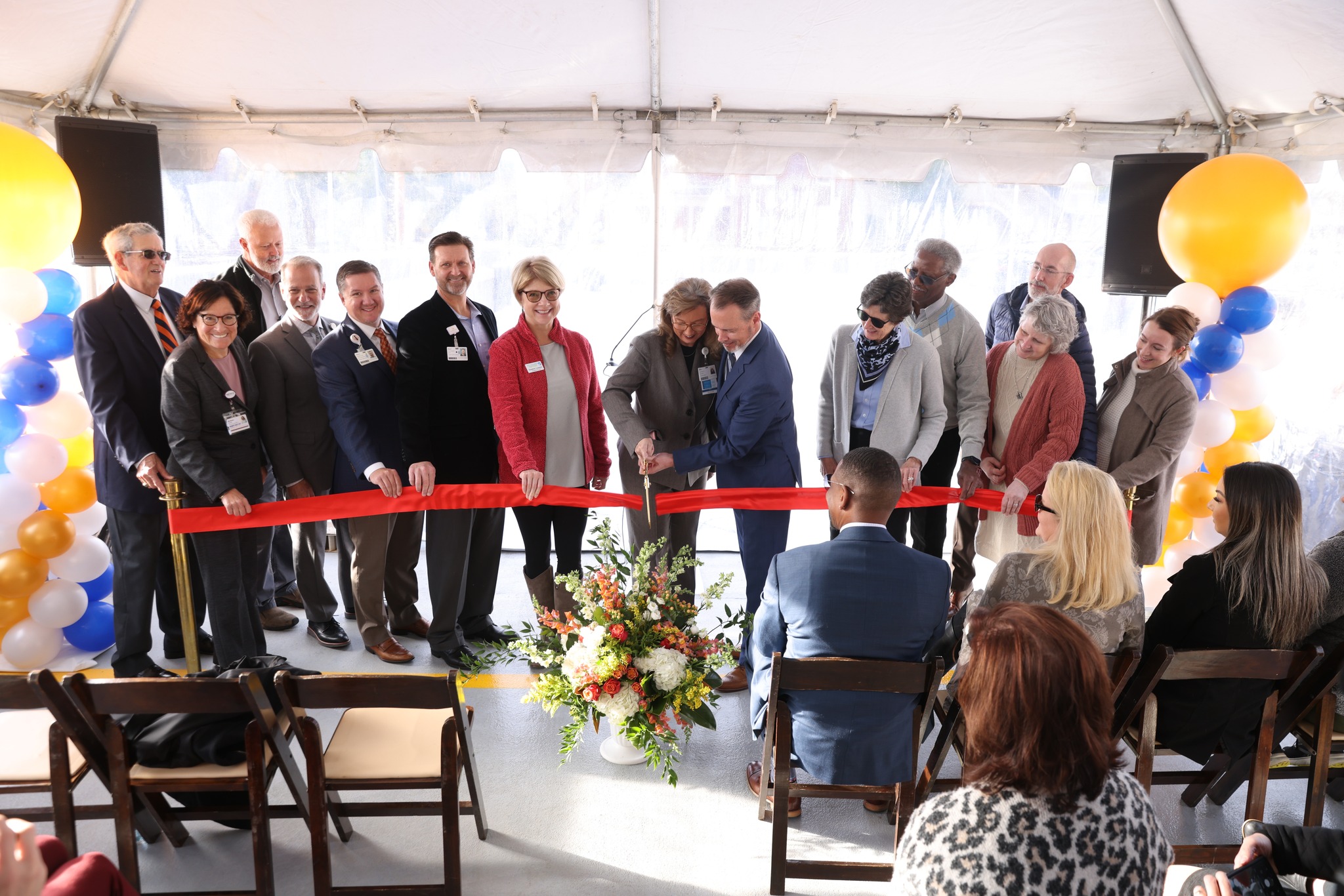 Sentara leaders and team members were recently joined by members of the Charlottesville Regional Chamber of Commerce for a ribbon cutting ceremony to celebrate the opening of Sentara Martha Jefferson Outpatient Care Center in Charlottesville.
Located at 920 East High Street in downtown Charlottesville, Sentara Martha Jefferson Outpatient Care Center offers high-quality, convenient care with a variety of services in one centralized location. Services include imaging, laboratory services, primary care, urgent care and an infusion center.
Additionally, Sentara Martha Jefferson Family Medicine is relocating, and the care team of Ann M. Klecan, M.D., Michael S. McClincy, M.D., Kevin A. Volkema, D.O. and Kathryn G. Gallo, PA, will continue to see patients in this new location. Sentara Medical Group is also pleased to share that Velocity Urgent Care will open a new practice in this new location.
"We are excited to offer this level of access all together in one building," said Dr. Bruce Clemons, Executive Director of Primary Care for the Blue Ridge. "Providing individuals with convenient access to high-quality medical care is vital to our mission. And to be able to offer this many services in one location is part of Sentara's model for the future."