Chamber Members Honored with 2022 Business Awards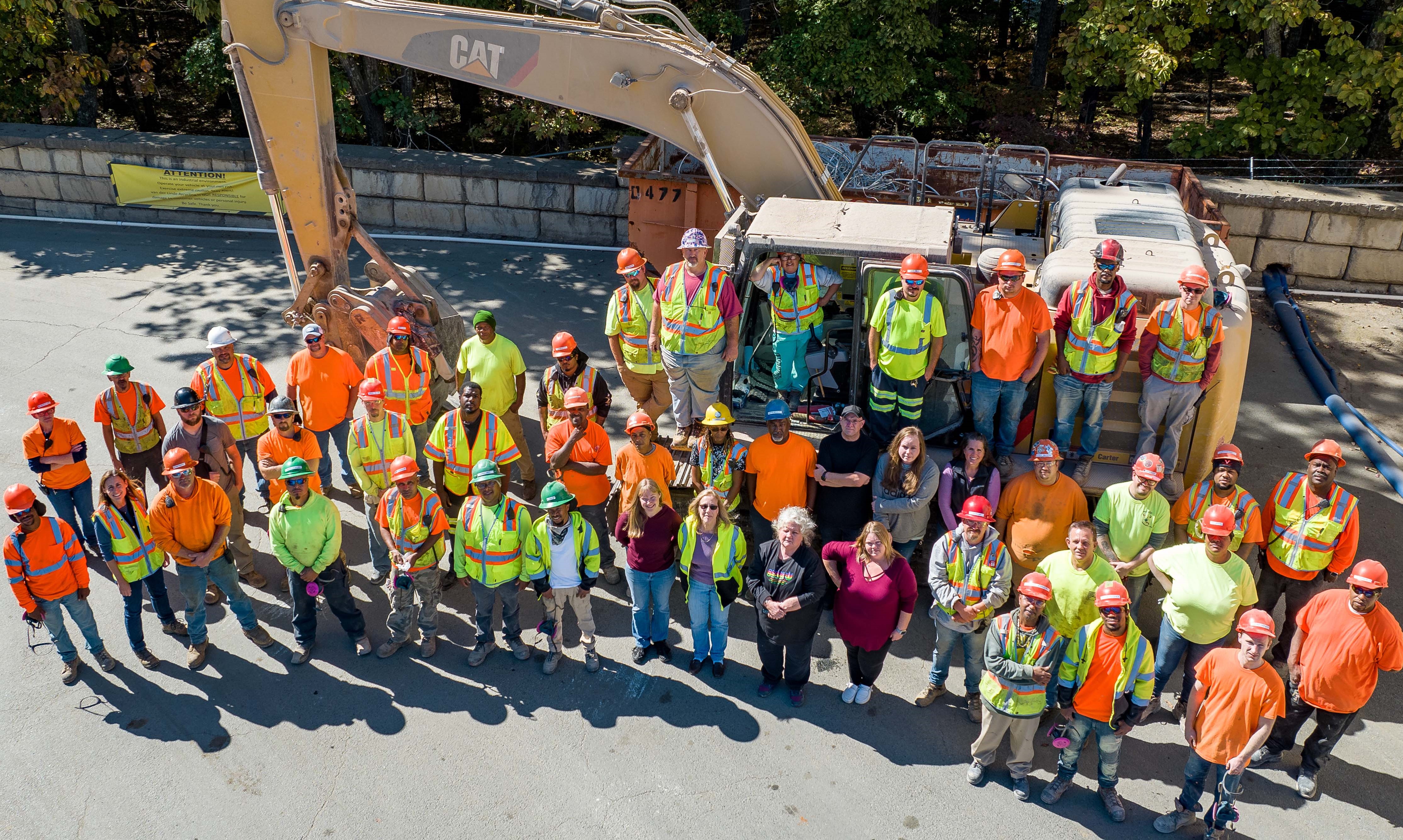 A letter from Elizabeth Cromwell, President and CEO of the Charlottesville Regional Chamber of Commerce, published in albemarle magazine, December 2022-January 2023.
The Charlottesville Regional Chamber of Commerce Team recently launched the holiday season with the Fabulous Fest at the Wool Factory within the Historic Woolen Mills. The festive celebration included entertainment, refreshments, and announcing and acknowledging the individuals and organizations that mean so much to this community.
The Historic Woolen Mills is located one mile from Downtown Charlottesville. The site was first developed as a gristmill in 1795. During the Civil War, the Union Army burned what had become a wool factory, and it was reborn in 1868 as the Charlottesville Woolen Mills, which was in business until 1962.
Developer Brian Roy, WM Development, purchased the property in 2017 with a big vision (that is shared and supported by the City of Charlottesville and Albemarle County). The historic building has transformed into the home of the Wool Factory and offered an excellent location for this year's event.
Award Presentation
The Chamber's highest award, Business Leader of the Year, was awarded to Chandeysson. She recently became Director of Public Policy, Government Affairs & Community Engagement for Ting, after four years as Ting's Charlottesville City Manager.
Karoliussen was recognized as the Christopher Lee Small Business Person of the Year. He is the Owner and Principal Broker of Four Corners Real Estate Solutions.
Van der Linde Recycling received the new Upstanding Award in recognition of its responsible business practices. Peter van der Linde founded the company in 2006 to divert construction and demolition debris from landfills.
We congratulate this year's winners and wish everyone a Happy, Healthy, and Prosperous New Year. As we acknowledge the past, appreciate the present, and plan for the future, we invite you to keep in touch with us and visit CvilleChamber.com.