Chamber Spotlight: Todd Rowley, Old Dominion National Bank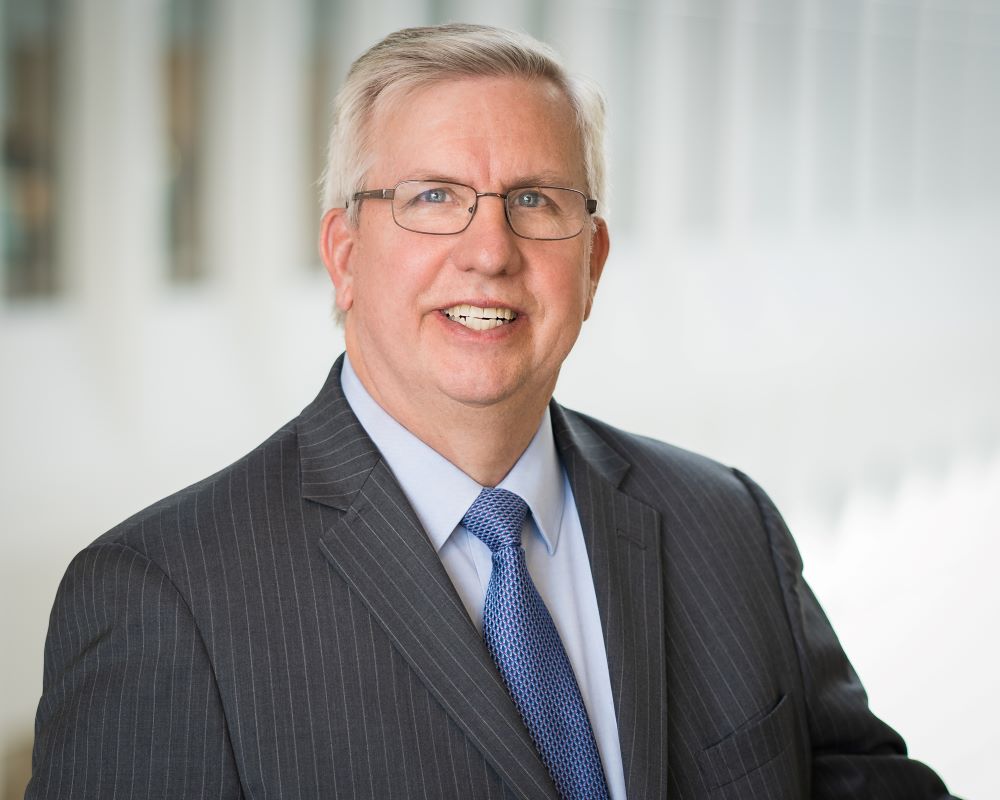 What does your organization do?
ODNB focuses on building deep, long-lasting relationships through our personalized service, serving small to medium-sized businesses, nonprofits, and consumer customers, across our footprint.
We offer a full range of financial products and services, comparable to those of larger banks, including commercial and consumer loans, treasury and cash management, merchant card services, debit and credit card services for personal and business accounts; to checking, saving, money market deposit accounts, certificates of deposit, individual retirement accounts, online banking, and mobile banking.
What is unique about your organization and the work you do in our community?
ODNB provides concierge-level service to both new and existing commercial customers and consumers in our surrounding communities. We are an independent, locally owned and managed community bank.
What was your first job?
My first "real" job was working construction, both residential and commercial, and it was a great learning environment during the summers while attended college.
How did you choose the field you're in?
I have always enjoyed finance and assisting people, and with majors in both Business and Communications, banking gave me the opportunity to combine both of my interests and both of my degrees into a unified career path.
What career highlight or accomplishment are you most proud of?
I was honored to be named the President of the Central Virginia region for ODNB, but also honored to have served as a board member and Chairman of the Northern Virginia Community College.
What's your favorite thing about the Charlottesville area?
I most enjoy the energy of the Charlottesville region, and the inherent and welcoming nature of both its residents and its business owners. There is a true sense of wanting to work together to better the outcomes for all.
What do you believe is most important for the future of our region?
I believe that the Charlottesville region needs to build stronger strategic ties with the leadership of other regions of the Commonwealth to strengthen our collective business voice.
What is one of your favorite nonprofits to volunteer with or support, and why is it important to you?
In addition to the Charlottesville Regional Chamber, I would say that my other favorite is the Boys & Girls Clubs of Central Virginia. The Boys & Girls Clubs provide support and guidance to young people, many who are most in need throughout the Charlottesville region, and enables them to achieve an understanding of their potential, both as individuals and citizens.
How do you like to spend your days off?
I enjoy watching any variety of sports, both collegiate and professional, especially football and basketball, In addition, I read, watch movies, and enjoy traveling, and I also continue to take classes primarily in subjects of technology. I have completed prior degrees in IT Coding and Cloud Computing, and I am currently completing a third degree in Cybersecurity.
What book, TV show or podcast would you recommend, and why?
I have a strong fondness for the movie "Field of Dreams." I believe it is because my father passed before he could see how my life, family and career had progressed, and before he got to know his grandsons. I would like to have one more chance to have a long talk with him, and maybe "a catch," and to have another opportunity to get a bit more of his straight-forward advice.
What is your favorite quote or piece of advice?
I think Jim Valvano said it best when he said, "Don't give up. Don't ever give up." People can apply that to all parts of their daily lives. I also believe that individuals should always strive to learn new things - and preferably in areas that have nothing to do with their current "day job." I have been described by friends as a "life long learner." I hope that is true, since, if so, as long as I keep learning new things - I will continue to stay alive!
What else would you like to tell us about yourself and your work?
I am someone who has always tried to help if and whenever asked. I come from a family that held community volunteering as not just a "nice to do," but as an individual's responsibility. I think it is an honor to be asked by an individual or organization to assist them in some way, and a privilege to help them in any way possible. People often forget how hard it is for someone to ask for help. We should do all we can to help make their "ask" easier.
What do you like about being a Chamber member?
I enjoy being a member of the business community and contributing to the economic growth of the region.