DAC – Midterm Election Impacts on Defense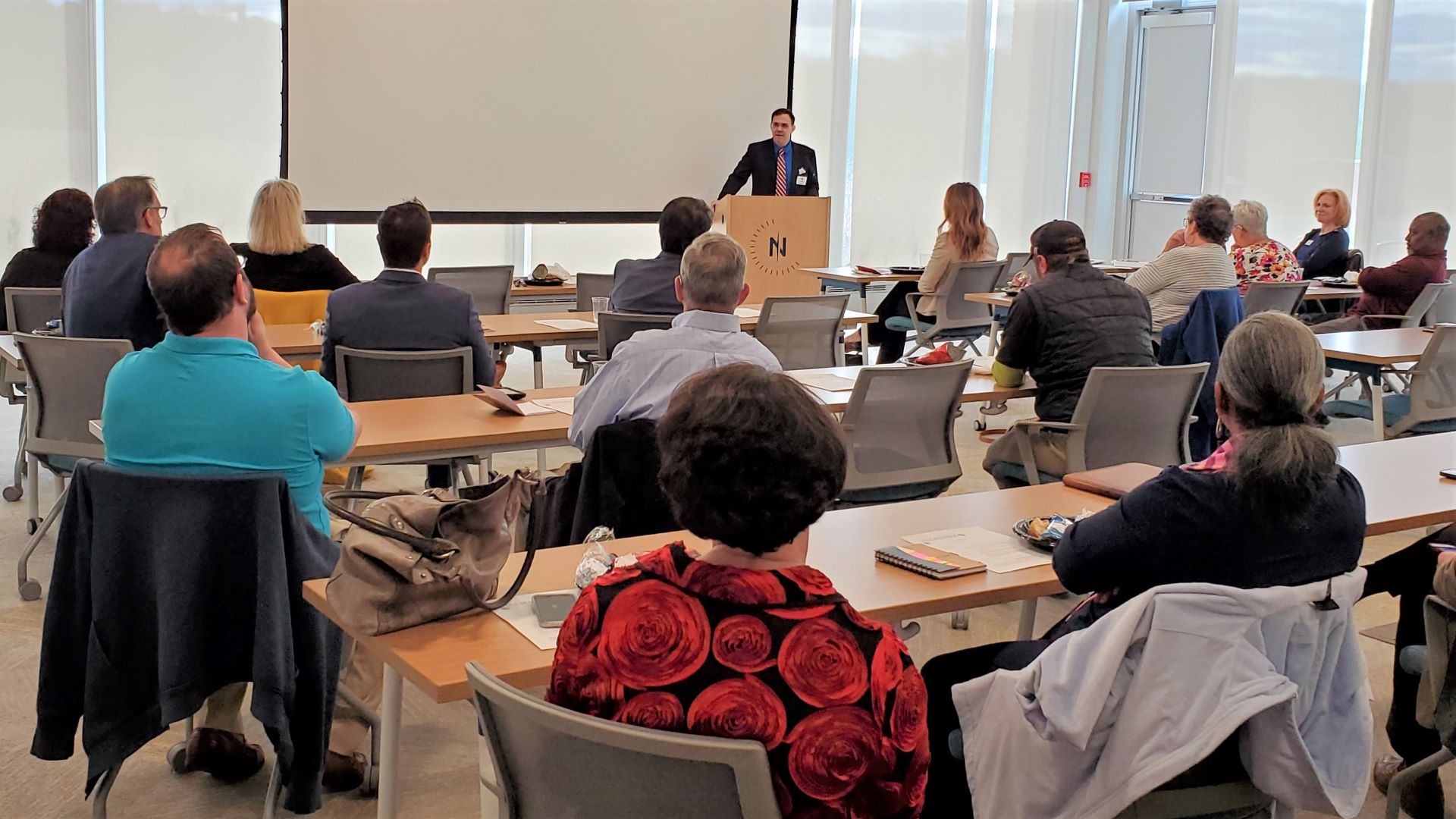 Defense Affairs Committee (DAC) January 26, 2023
The quarterly Defense Affairs Committee (DAC) meeting was held at North Fork on January 26.  All attendees had an opportunity to introduce themselves. Rebecca Ivins, the new Chair of the Chamber Board of Directors, addressed the Committee and indicated full support for the DAC and its programs.
A very interesting presentation was made by J. Miles Coleman, Associate Editor of Sabato's Crystal Ball, at the University of Virginia Center for Politics. He shared the Center's take on the November elections and the changes in the US Congress. The subsequent question and answer period was most illuminating. Lunch was sponsored by the UVA Foundation.
Felicity Taylor of CBS19 News reported:
"Gridlock could cause Congress to come to a standstill during this session, and the first industry to lose funding will probably be defense, J. Miles Coleman of the University of Virginia Center for Politics said."
See the full news report here.