Chamber Spotlight: Trey Zinsser, Virginia Asset Management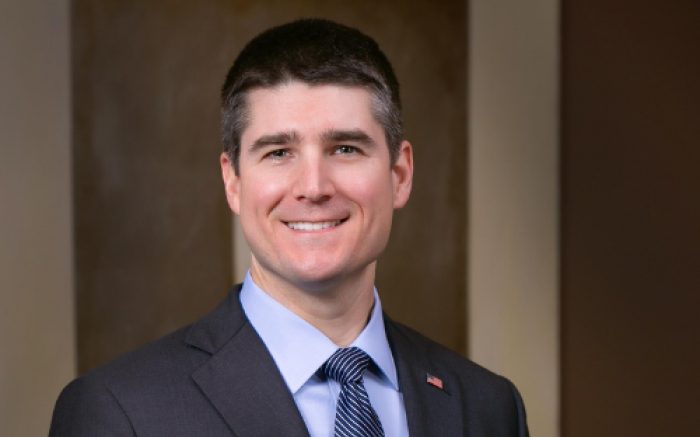 What does your organization do?
Virginia Asset Management is a comprehensive financial advisory firm headquartered in Richmond, Virginia. Our Charlottesville office is located near Boar's Head on Ednam Drive. Since 1986, we have provided individuals, particularly business owners, with strategies that create independence.
What is unique about your organization and the work you do in our community?
We specialize in comprehensive financial planning for business owners.
What was your first job?
I bussed tables at a local family owned restaurant.
How did you choose the field you're in?
My interest developed while earning my MBA at UVA, and believe it or not, COVID provided the opportunity and motivation.
What's your favorite thing about the Charlottesville area?
I enjoy hiking, live music, great food, and being close to family.
What is one of your favorite local businesses, and why?
Fridays after Five is always a hit with the whole family. It's great to be outside, listening to live music, and there are always delicious food and beverage offerings!
How do you like to spend your days off?
I keep busy with my family of three young kids, and I also fly in the Air National Guard and as a reserve airline pilot.
What is your favorite quote or piece of advice?
I've always really liked "If" by Rudyard Kipling. Also, never be afraid to reinvent yourself.
What else would you like to tell us about yourself and your work?
Every individual, family, and business has their own goals and pain points. I act as a coach and teammate to enhance your strengths, improve on weaknesses, educate when needed, and ultimately achieve your goals.
What do you like about being a Chamber member?
Meeting other business owners and learning about what makes their business unique.
Trey Zinsser is a registered representative and investment advisor representative of Securian Financial Services, Inc. Securities and Investment Advisory services offered through Securian Financial Services Inc. Member FINRA/SIPC. Virginia Asset Management is independently owned and operated. 130 Wylderose Drive, Midlothian, VA 23113 5457510 DOFU 02/2023