Chamber Spotlight: Fetch! Pet Care of Charlottesville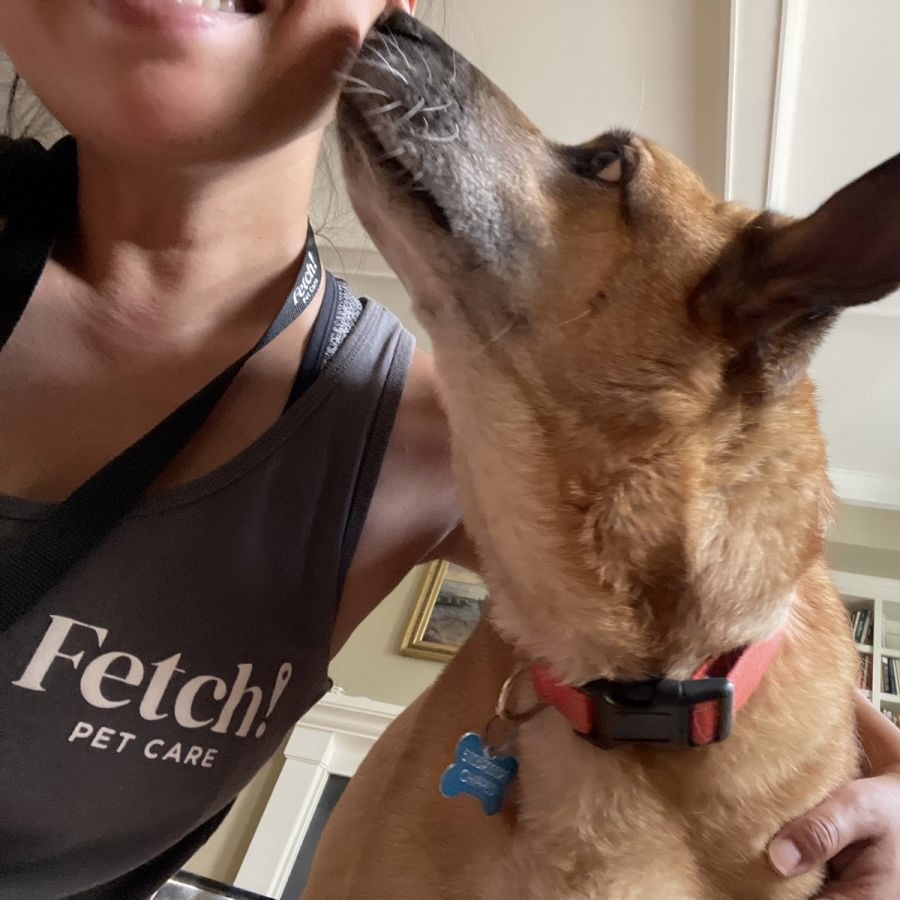 Fetch! Pet Care of Charlottesville
FetchPetCare.com/Charlottesville
Shared by Sandra Wang, Owner. You can reach Fetch! at 434-218-4613 or Charlottesville@FetchPetCare.com.
What does your organization do?
Fetch! provides personalized in-home care from dog walking, pet-sitting, daycare, overnight care, pet taxi and more. We are insured and bonded and our clients can rest assured their pets will be cared for by professional, experienced, and background-checked sitters.
What's the most important thing you want people to know about your organization?
The Fetch! Difference: Unlike boarding or daycare facilities, we offer personalized in-home care for your pets. Your sitter is solely focused on your pets' needs on their visit. We are about building relationships.
Tell us about something new and exciting your organization is doing.
Fetch! accepted the St. Jude's January 40-mile Dog Walk Challenge. Check us out on our Facebook & Instagram pages to follow our little fur-heros' progress!
Tell us about one of your recent success stories.
Each relationship we build with our furry, feathery, and scaly friends is a success story. When a shy pup or kitty comes right out to greet their favorite sitter--Success! When the skittish pullers learn to trust and focus on their walking buddy instead of their nose--Success! When our furry friends miss their parents and curl up in their sitter's lap for comfort--Success!
What makes your organization stand out?
Our Care Team gives back to our community. From fundraisers to volunteering at local shelters, we share our time and love with the animals that need it most in our community.
What accomplishments are you most proud of?
As the owner, I'm most proud of the tough and scary decision to leave the security of corporate life, and starting my own business focused on my life passion--animal welfare.
What else do you want us to know?
We service many clients who stay at pet-friendly hotels or live in apartment complexes in the area. The property or hotel management teams have shared with us the improvement in the residents' experience with reduced noise complaints and property damage from lonely pets who started using our service.
What Chamber benefits do you appreciate as a member?
The networking opportunities is an obvious. However, I really appreciate the support system in the affinity groups I've met with. I love walking into a room full of like-minded people from different walks of life. Each individual is a valuable source of learning.
Would you recommend Chamber membership to others?
Yes! It's better than those massive networking sites like LinkedIn. It's local, with people in the community that you can engage and build relationships with. It's a support system for business owners and key stakeholders of local organizations.