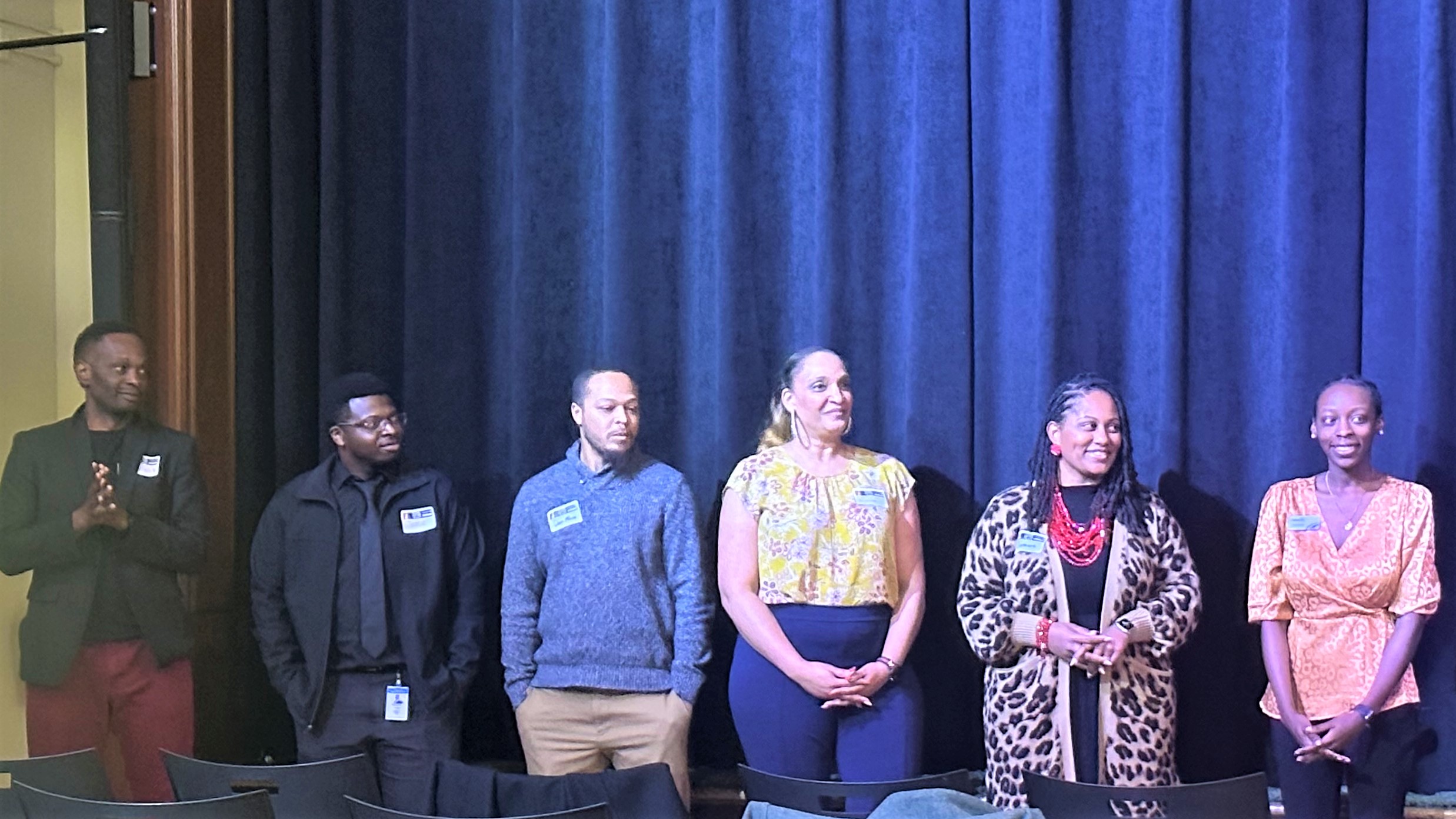 Young, Gifted and Black: Cultivating Black Talent in Charlottesville and Albemarle
In celebration of Black History Month 2023, the Chamber invited speakers to share a series of short talks on Black entrepreneurship and talent development.
At the Jefferson School African American Heritage Center on February 27, we heard from six local individuals who are working to expand equity and opportunity by mentoring Black youth, by supporting Black entrepreneurs, and by implementing Diversity, Equity & Inclusion practices across our communities.
If you missed this inspiring evening, keep an eye out for opportunities to hear from these speakers in the future!
Dr. Tamara Wilkerson Dias, CEO of TWD Coaching and Consulting LLC, spoke on "Navigating Imposter Syndrome."
Jesse Brookins, Director of Equity & Inclusion for Albemarle County, shared about "The Most Powerful Force in the Universe."
Ayanna Mitchell, Director of Equity Education for Albemarle County Public Schools, spoke about "The Importance of Trust & Relationships for Entrepreneurs."
Dom Morse, Clubhouse Coordinator for C4K, spoke on "Be the Change You Need."
Ajoni Wynn-Floyd, Minority Business Development Coordinator for the City of Charlottesville, spoke about "Resources for Minority Entrepreneurs."
Freddy Jackson, Speaker & Mentor, Founder and Executive Director of the Love No Ego Foundation, Inc., spoke on "Naturally, Maximizing Your Talent."
Dom shared a powerful thought that resonated with many of the evening's themes: "We are made to do purposeful work ... I challenge you to find a problem, find a solution, and make that your mission."