Chamber Spotlight: Ann Shannon, The Clifton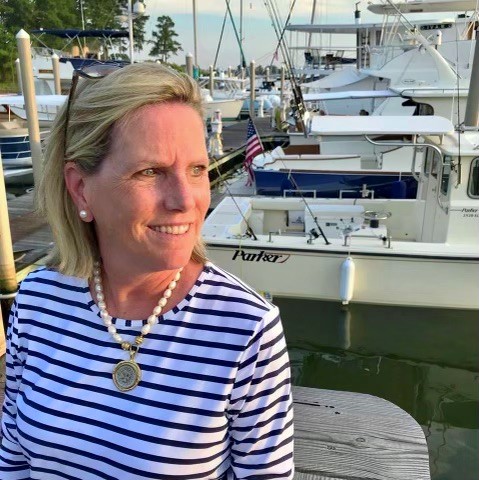 What is unique about your organization and the work you do in our community?
We make Charlottesville fun and interesting. I help guests to explore all that is unique in our area based on their interests. It's quite endless, actually! It's rewarding to help promote local businesses in and around Charlottesville. After 22 years of living here, I've come to know so many of them through my own experiences.
What was your first job?
When I was 16, I got my first job scooping ice cream at Baskin Robbins in Darien, Connecticut. It was so much fun serving the close knit community and tasting the 31 flavors but the weight gain not so much!
How did you choose the field you are in?
I had been a stay-at-home Mom for 16 years when my husband got a job back in New York City. Our two teen-aged sons were very happy in their schools and had nice friends, so I didn't want to interrupt that and asked my husband if I got a job to help pay for both places, could I stay here. I didn't even know how to use a computer, so he laughed it off and said "sure." There was a large ad in the C'ville newspaper about a job for the front desk position at Clifton Inn. I didn't have a resume, but I knocked on the door for an interview and was hired on the spot. The resident manager at the time said she could teach me the computer, but she couldn't teach anyone my enthusiasm. And 17 years later, I'm still here!
What career highlights are you most proud of?
The happiness and gratitude I get from our guests when they return from their Charlottesville/Albemarle experiences!
What's your favorite thing about the Charlottesville area?
Besides the immense beauty and friendly nature of the people, every weekend there are unlimited fun adventures to seek.
What do you believe is most important for the future of our region?
Preserving the land!!
What is one of your favorite local businesses and why?
Caspari on the downtown mall. It's a one of a kind shop with the most beautiful gifts for your home, garden and beyond. Guests love its uniqueness and sometimes have to ship their purchases home because it's too much to carry!!
What is one of your favorite nonprofits to volunteer with or support and why is it important to you?
The Haven. It's a multi resource day center for the homeless just off the downtown mall. My husband and I volunteered most Saturday mornings making breakfast for almost two years a while back. It represents a safe place for people to shower, look for jobs and housing and a solid good meal.
What book, TV show or podcast would you recommend, and why?
The Silent Patient by Alex Michaelides is one of the most unforgettable psychological thrillers I've ever read. I couldn't put it down and never could have guessed the major plot twist at the end!
What is your favorite quote or piece of advice?
"Whenever God closes a door, He opens a window."
What else would you like to tell us about yourself and your work?
Ha-ha! That I don't like being in the spotlight or the center of attention, so this is hard for me. Every day I go to work excited and for that I am truly blessed!