Chamber Spotlight: Hollymead House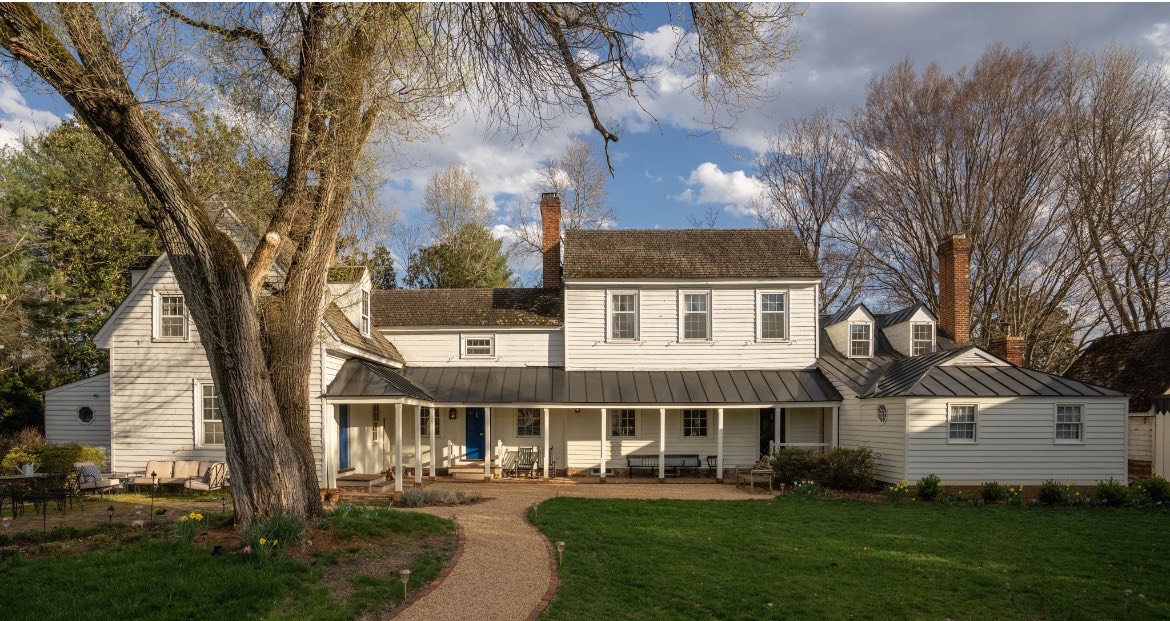 Hollymead House
Charlottesville, VA
hollymeadhouse.com
Shared by Pam (UVa Col '84) and William Calary, owners and innkeepers.
What does your organization do?
Hollymead House is a historical Inn with 6 beautifully decorated guest rooms among a peaceful, park-like setting. Offering casual elegance, luxurious amenities and paying attention to every detail is how we approach our business.
What's the most important thing you want people to know about your organization?
We have meticulously restored what many remember as The Silver Thatch Inn/Restaurant. Our new name, Hollymead House, is inspired by the history of the home and farm; renaming felt like the right way forward. Hollymead House is also the longest running Inn in Albemarle County and was once the private residence of UVA Dean B.F.D. Runk.
Tell us about something new and exciting your organization is doing.
Hollymead House recently launched a custom designed and illustrated website and logo. We are celebrating the 50th year of the Inn with a Fall party and Field day, and scheduling events such wine tastings, wreath making, flower arranging, special occasion photography, local organizations' meetings and even Yoga on the lawn!
Tell us about one of your recent success stories.
One our best and most heartwarming success stories is being able to help families during high school and college graduation times.
Often, families will reserve the entire  inn, and we will help with ordering food, picking up cakes and balloons and generally making it easier for the family (especially Mom!). This year we're helping UVa and The Blue Ridge School families.
What services or products do you offer?
Breakfast is included for all for our overnight guests, luxurious in-room amenities and concierge assistance to plan a bespoke stay in Chattlottesville. We've partnered with a curated list of local businesses to make it happen and we're delighted with the reciprocal enthusiasm!
What makes your organization stand out?
We think it's our attention to detail in the 3-year restoration and historically accurate interior design.
Unlike many Inns or places to stay, we own and manage all operations and the day to day of our business - inside and out, even the landscape and gardening. This is a very important factor for us, and we believe it provides the best customer service experience. We live on-site and can address any specific need asap.
What accomplishments are you most proud of?
The incredibly hard work my husband has done through his meticulous research in restoring the Inn and making it feel like a special home and place to stay. And I'm proud of learning how to garden in Virginia and fill the outside with as much joy as I can!
What else do you want us to know?
That we're thrilled to be in Charlottesville and want to help and serve people. We are committed to supporting our local community's businesses, non-profit organizations, the arts, music, theater, opera, and the University's community of students, faculty and grounds.