Chamber Spotlight: Alex Tiscornia, Scout & Sell Cville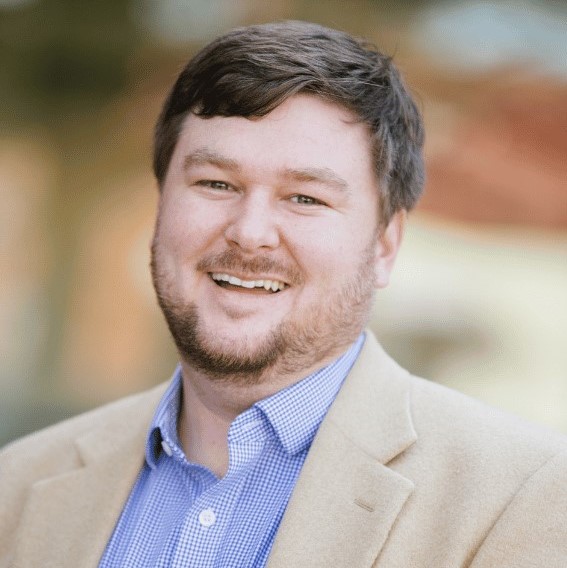 What does your organization do?
Assist home buyers & sellers with the home buying and selling process. Providing professional advice on the real estate market in the surrounding area.
What was your first job?
Keswick Club lifeguard
How did you choose the field you're in?
After graduating college and a few years of living out west in Colorado - I finally decided what career I wanted to fully commit to and moved back to Virginia and began studying for the real estate exam.
What career highlight or accomplishment are you most proud of?
Receiving my Graduate Realtor Institute & Accredited Buyers Agent Realtor designation. Helping my close friends build wealth through homeownership.
What's your favorite thing about the Charlottesville area?
My favorite thing about the Charlottesville area is that it's still small enough of a town it's easy to run into folks you know and meet new people with shared interests.
What do you believe is most important for the future of our region?
Affordable housing
What is one of your favorite local businesses, and why?
The Virginia Store at Barracks Rd. This is hands down the best place to get client gifts that are unique to Charlottesville & Virginia.
What is one of your favorite nonprofits to volunteer with or support, and why is it important to you?
Rockfish Wildlife Sanctuary. I love supporting them because sometimes animals need a home too. They rehabilitate injured animals and provide great education to the community.
How do you like to spend your days off?
With my wife Lillie and dog Scout - we like to explore the local hiking trails and enjoy all the amazing breweries and vineyards in the area.
What book, TV show or podcast would you recommend, and why?
You are a badass - How to stop doubting your greatness and start living an awesome life by Jen Sincero. This isn't a self help book, it's a self motivating book that explores self actualization.
If you had a theme song, what would it be?
Dave Matthews Band - Ants Marching
What is your favorite quote or piece of advice?
"I'm a great believer in luck, and I find the harder I work the more I have of it" - Thomas Jefferson
What do you like about being a Chamber member?
Meeting new people around Charlottesville
What else would you like to tell us about yourself and your work?
Call me the tour guide of Charlottesville & Albemarle County.