Charlottesville Regional Chamber of Commerce Announces New Leadership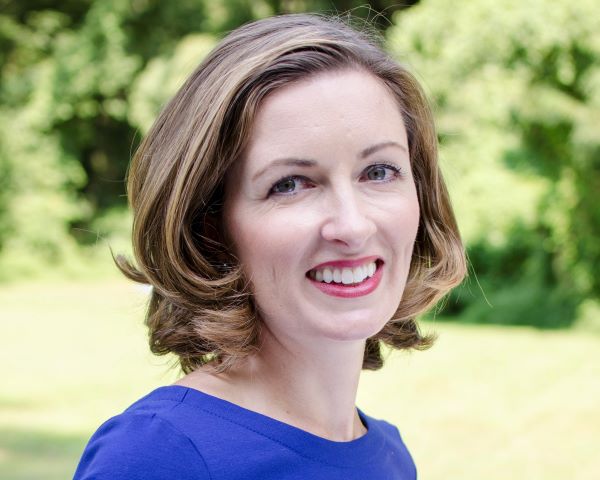 Charlottesville Regional Chamber of Commerce leaders are pleased to announce that Natalie S. Masri will serve as the Chamber's next President and Chief Executive Officer.
Masri is a pro-business champion with more than twenty years of experience in corporate, chamber of commerce, trade association and non-profit spaces. She had a lengthy career at the U.S. Chamber of Commerce and its Foundation, working on a host of issues impacting the business community.
"I am honored to lead the Charlottesville Regional Chamber of Commerce," said Masri. "Businesses play a vital role in making our communities stronger, and the Chamber is the voice of the business community, serving as a champion, convener and catalyst. Having worked with chambers around the country as they tackle local challenges, I'm eager to apply those lessons in my home community."
Masri is passionate about advancing women in leadership and helped spearhead the U.S. Chamber Foundation's Center for Women in Business (CWB). Most recently, Masri managed her own firm, consulting with organizations in the areas of corporate social responsibility, women's economic empowerment, DEI (diversity, equity and inclusion), and sustainability. Masri is a seasoned and effective communicator, fundraiser, organization leader, event strategist, and advocate.
"The search committee was impressed with Natalie's experience in working with and supporting chambers across the country through the U.S. Chamber of Commerce, as well as her extensive experience in strategic planning and her focus on supporting, developing and growing women and minority businesses. She will be a strong addition to the Charlottesville Regional Chamber of Commerce as we step into our next chapter," said Arlene Lee, CEO/Principal of Lee Construction Group.
Lee served as chair of the Chamber's executive search committee, leading a nearly five-month national search process to select Masri.
As plans evolve to reshape the overall look, feel and growth of the Chamber, Masri will spend the next few months examining all Chamber operations. "Exciting things are taking shape," said Masri. "Together with my team, I look forward to linking arms with enterprises of all sizes, from local businesses to large anchor institutions, to increase their voice and impact for the greater good of Charlottesville and its surrounding region."
Masri will start her new role on June 1.
Longtime staff member Andrea Copeland, who served as Interim President since February 2023, will rise to the title of Chief Operating Officer. Copeland will work alongside Masri as efforts continue to reorganize the Chamber internally.
Copeland's influence has been felt by many in the community. Kaye Monroe of KDM Coaching & Associates said, "I remain honored to collaborate with Andrea. She continues to amaze us while gracefully and successfully balancing multiple responsibilities in her role as Interim."
"Andrea is a highly esteemed human asset to our members, stakeholders, and community partners alike," said Monroe, who serves as vice chair of the Chamber's Minority Business Alliance. "I am confident in her ability to further the mission and vision of the Charlottesville Chamber in her new role as Chief Operating Officer. We wish her great success and congratulate her on this new appointment."
During her tenure as Interim President, Copeland carried out all functions of the Chamber while providing fresh opportunities for current and new members. Throughout the search process, Copeland and her team successfully partnered with the business community, kept pace with networking events and programs like the Leaders Lab of Greater Charlottesville, and continued the Chamber's efforts to support small and minority businesses.
"Almost 20 years ago, I started at this Chamber as a volunteer ambassador. I appreciate the Board's trust in me to lead the organization through this transition these many years later," Copeland said. "It's been my honor serving the staff and members. I'm looking forward to working alongside and learning from Natalie as we move into an exciting new season for our chamber."
The transitions within the Chamber couldn't come at a timelier moment. "The Charlottesville region is in a very exciting place right now," said Chamber Board Chair Rebecca Ivins, a representative of Hourigan Group. "I believe we will look back and remember this time as a pivotal and marked period of growth."
"With the full support of a very engaged Board, we've hired the strongest, most capable candidate to build on previous successes and help reshape the future and growth of our region," Ivins said. "Natalie has proficiencies in leadership and operational excellence. With Andrea Copeland, Ann Marie Hohenberger, and the staff in-step together, their team will continue to support the needs of our members, while providing a strong business voice to develop tomorrow's leaders."