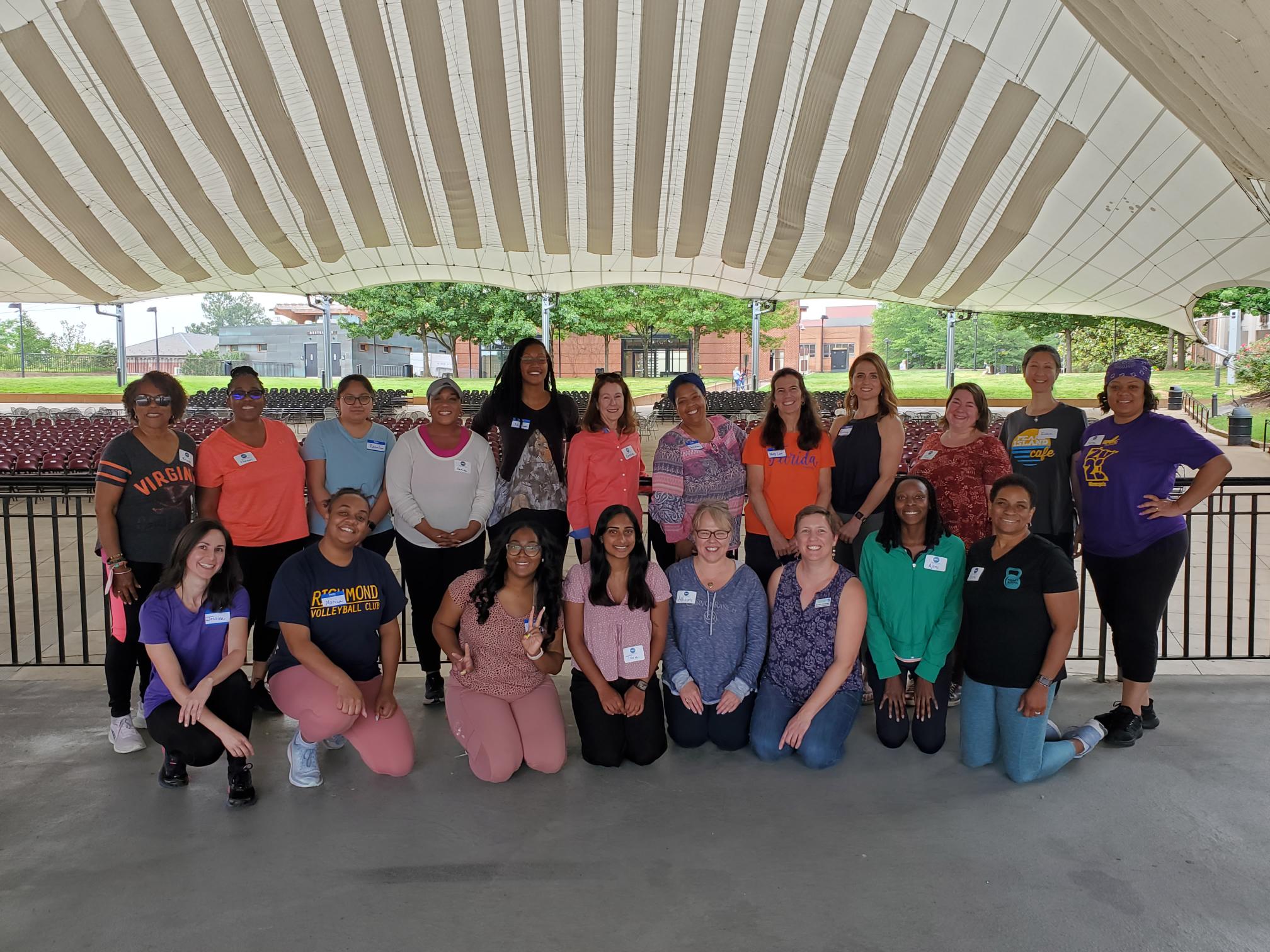 The Chamber Minority Business Alliance (MBA) and Business Women's Round Table (BWRT) continued an annual tradition this May with their summer Fun Day. Members of both groups met for a fun afternoon of teambuilding activities at Ting Pavilion. Facilitators from Triple C Camp led the group in a series of exercises designed to challenge our thinking and foster collaboration.
Participants showed an impressive willingness to cooperate. One of the first activities was framed as a competition between two teams, but it turned out the teams had to work together to achieve the goal. (Sneaky!) Our facilitators said they'd never seen two teams shift so quickly into working as one.
One participant shared that she's found teambuilding games stressful in the past, with intense competition among the participants. This time was a completely different experience – it truly was fun!