Chamber Calls for Private Industry at Proposed Rivanna Station Futures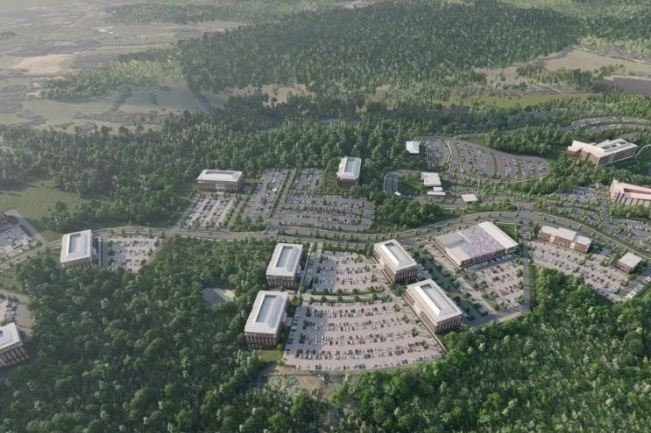 (Charlottesville, VA – June 20, 2023) In a policy recommendation released today, the Charlottesville Regional Chamber of Commerce urged the Albemarle County Board of Supervisors to endorse the proposed resolution to allow private enterprise activity to locate at Rivanna Station Futures to meet consumer demand. The Board of Supervisors will hold a public hearing on this issue on Wednesday, June 21.
Earlier this year, the Charlottesville Regional Chamber of Commerce Defense Affairs Committee published "The Defense Industry's Economic Impact on the Charlottesville Region." The study, conducted by the University of Virginia's Weldon Cooper Center for Public Service, found the defense sector is the second most significant contributor to the regional economy, with an annual impact greater than $1.2 billion.
2023 Chamber Board Chair Rebecca Ivins stated, "Rivanna Station has been identified as providing up to 50% of the defense sector's regional economic impact; private enterprise belongs at Rivanna Station Futures."
Chamber President & CEO Natalie Masri said, "The Chamber believes allowing private enterprise in the Rivanna Station Futures project will enhance the project's attractiveness and financial viability. We applaud creative public-private partnerships that seek to improve our regional economic vitality."
The policy recommendation states: "This potential colocation with institutional users will foster an environment that stimulates diversified job creation, capital investment, and entrepreneurial opportunity. Such colocation may also reduce traffic demands on North U.S. 29 by providing services and office space adjacent to the institutional employment center."
About the Charlottesville Regional Chamber of Commerce
The Charlottesville Regional Chamber of Commerce advocates, convenes and engages to strengthen business in the greater Charlottesville Region. Its simple yet clear vision is a thriving regional economy. The Chamber works to grow and support big ideas that produce meaningful, measurable results for members and nurture a healthy business environment. For more information, visit www.CvilleChamber.com.
Chamber events and programs are supported by our Partners in Trust: University of Virginia, UVA Health, Albemarle County Economic Development, albemarle Magazine, Atlantic Union Bank, Hantzmon Wiebel LLP, MPS, Northrop Grumman, Sentara Martha Jefferson Hospital, Woodard Properties, Advanced Network Systems, Bank of America, Great Eastern Management Company, Hourigan, Lee Construction Group Inc., Tom Tom Foundation, Allison Partners, Bay Ridge Private Wealth Management Group of Wells Fargo Advisors, Center for Nonprofit Excellence, F&M Bank, Howard Hanna Roy Wheeler Realty Company, and Story House Real Estate.
###