Chamber Spotlight: Goodwill Mission Services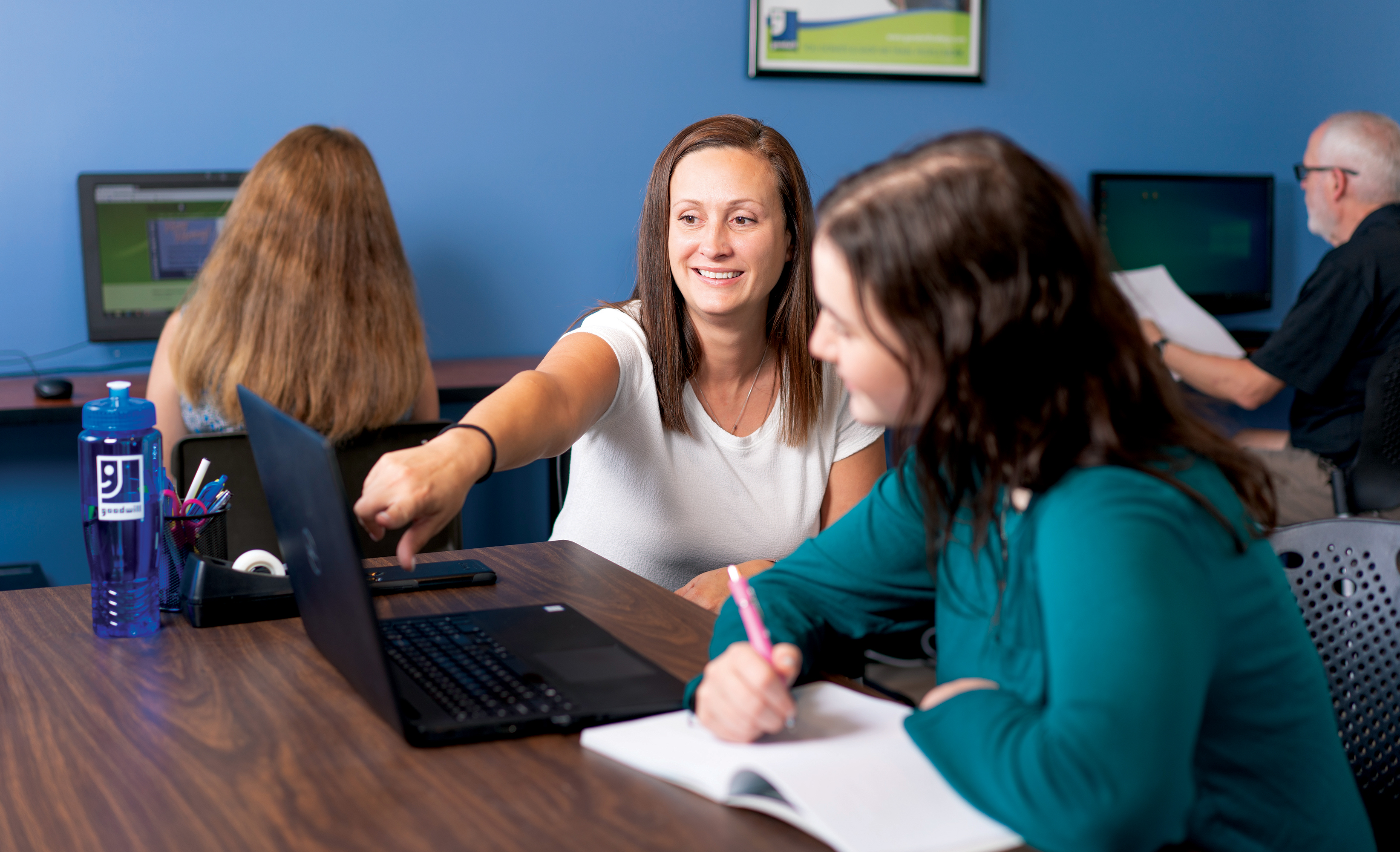 Goodwill Industries of the Valleys – Mission Services
www.goodwillvalleys.com
Goodwill Industries of the Valleys operates two program services offices, four stores & donation centers, and one standalone donation center in the Charlottesville area. Goodwill's program services offices include the Charlottesville Mission Services Office located inside our store at 440 Gander Drive on Route 29 North and the Career and Workforce Innovation Campus – VA Career Works – Piedmont Region located at 944 Glenwood Station Lane.
In Charlottesville, Goodwill's Mission programming focuses on reentry services, older worker services, and WIOA services. GoodStart Reentry Services offer individuals job search assistance, coaching & support, and employment placement. Older worker services through the SCSEP (Senior Community Service Employment Program) assist unemployed workers over 55 who are on a low income and need employment skills training.
Goodwill also operates the Workforce Innovation and Opportunity Act (WIOA) programs and acts as the Center Operator under agreement for the VA Career Works – Piedmont Region serving Charlottesville and Albemarle County. WIOA programs aid individuals with training for in-demand occupations and to find employment.
Additionally, Goodwill has partnered with Charlottesville businesses and organizations through delivering Ability One custodial contract services. Goodwill currently provides custodial services at the courthouse and reserve center.
Goodwill's mission services offices are a visible reminder of how Goodwill is more than just stores and donation centers. The opportunities provided in Charlottesville and throughout the area are the direct impact of the generous donors and thrifty shoppers in the community. Goodwill's commitment to the Charlottesville region is strong and will continue to evolve to meet the community's needs.
For more information on Goodwill programs, where to donate or shop, visit the website at www.goodwillvalleys.com.