WorkSource Celebrates Affiliation with ServiceSource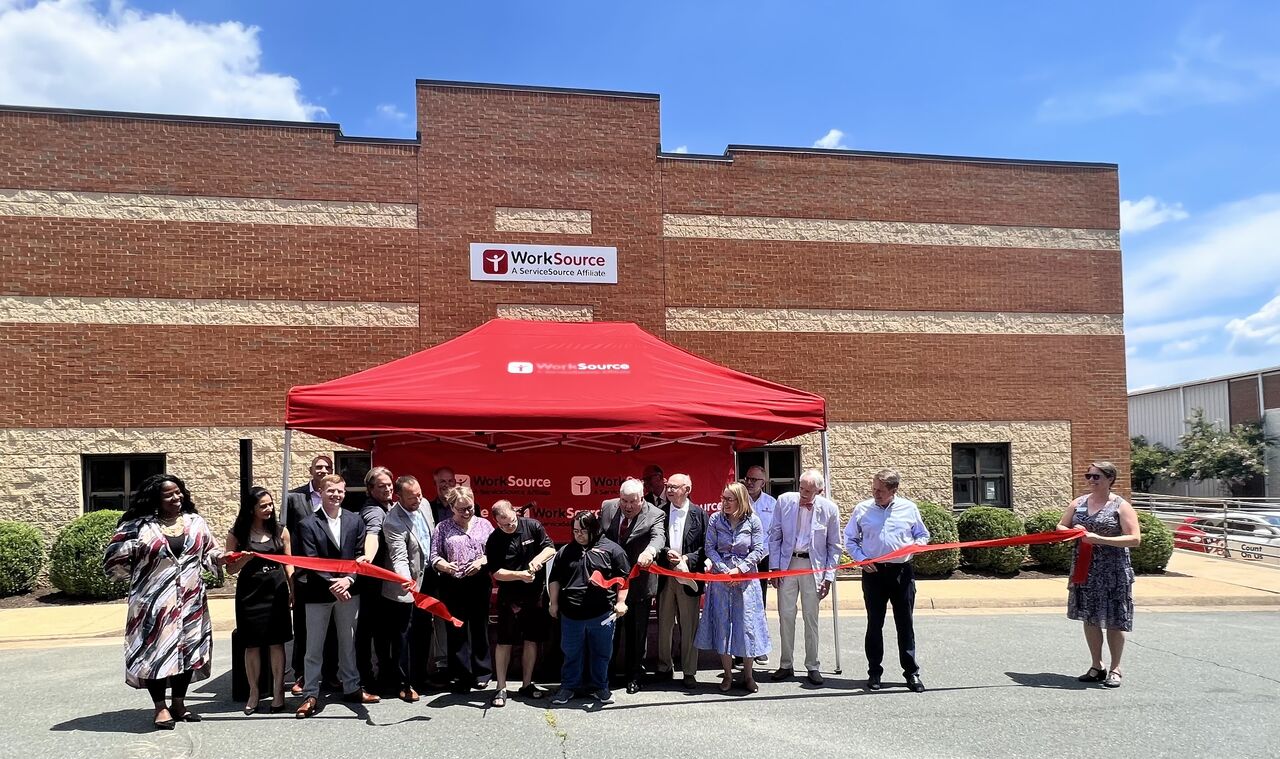 Since 1967, WorkSource has provided job training, employment, job placement assistance and community integration services for thousands of adults with disabilities in the Charlotteville area.
On July 1, 2023, WorkSource became the seventh not-for-profit affiliate organization to join ServiceSource, Inc. A nonprofit organization headquartered in Oakton, VA, ServiceSource has regional offices in Delaware, Florida, North Carolina, Virginia, and Utah.
The affiliation strengthens both organizations as they plan to leverage each other's resources to pursue the common goal of building inclusive communities and increasing their collective impact on the individuals with disabilities whom they serve.
ServiceSource leadership and staff joined WorkSource Executive Director Chuck McElroy as well as WorkSource staff, board members,  clients and supporters to celebrate with a ribbon cutting ceremony and luncheon on July 12.