Chamber COO Graduates from US Chamber's Prestigious Institute for Organization Management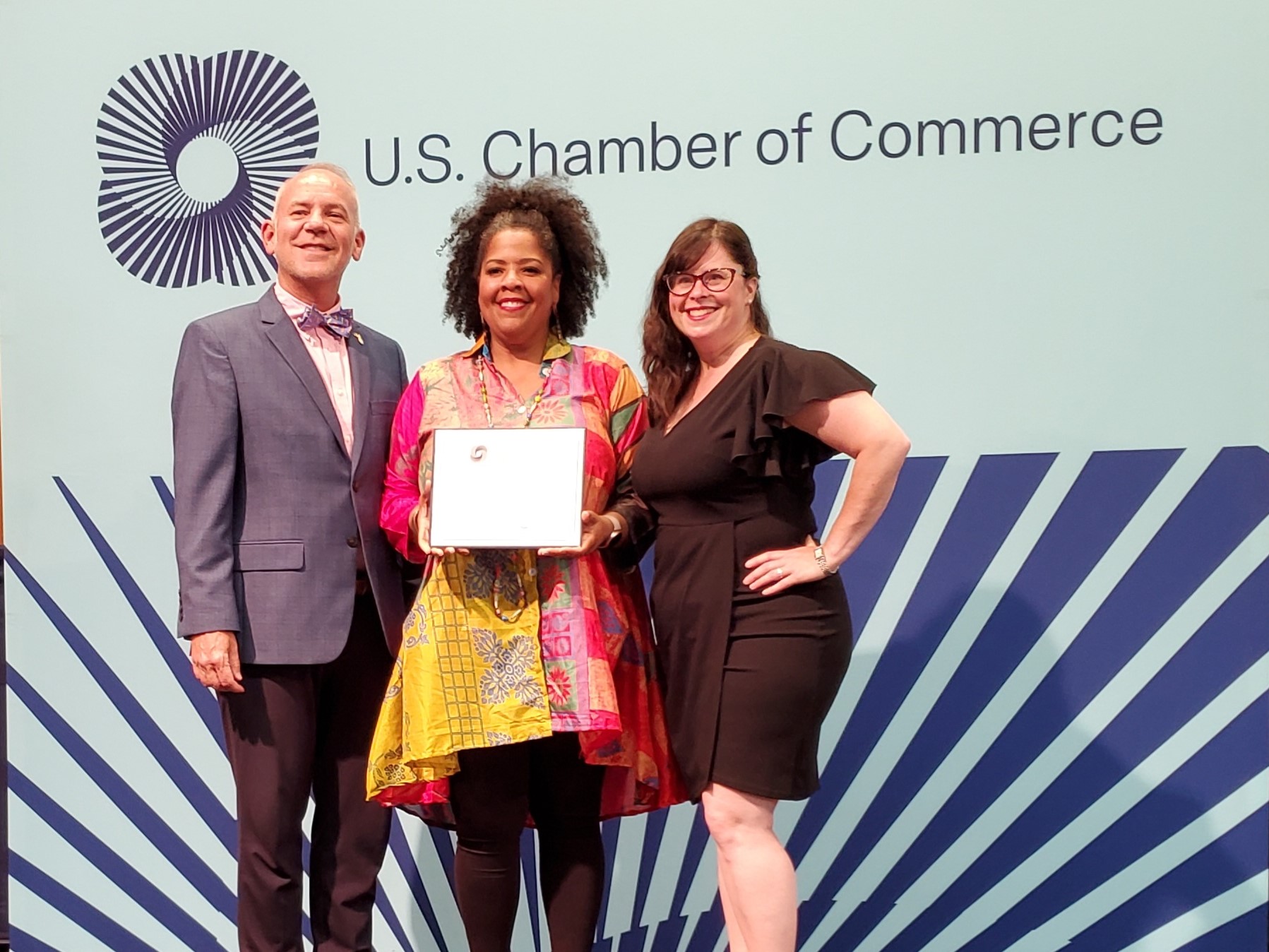 The Charlottesville Regional Chamber of Commerce proudly announces that its Chief Operating Officer, Andrea Copeland, has successfully graduated from the esteemed Institute for Organization Management at Villanova University, a program administered by the United States Chamber of Commerce.
The Institute for Organization Management (IOM) is the professional development program of choice for chamber of commerce professionals. It consists of intensive daylong courses that span a week each year for four years, preparing participants on all facets of nonprofit leadership. Taught by university professors, industry experts, and leading practitioners, Institute provides a rigorous curriculum crucial to enhancing chamber leadership and effectiveness. Course topics include advocacy, governance, media training, employee management, membership, finance, DEI, legal issues, human resources, strategic partnerships, and more.
Andrea brings back a wealth of knowledge that will further elevate the Chamber's position as a dynamic force in driving economic growth and advocating for the region's business interests.
Congratulations, Andrea!