BWRT Hosts "Connect and Conquer" Luncheon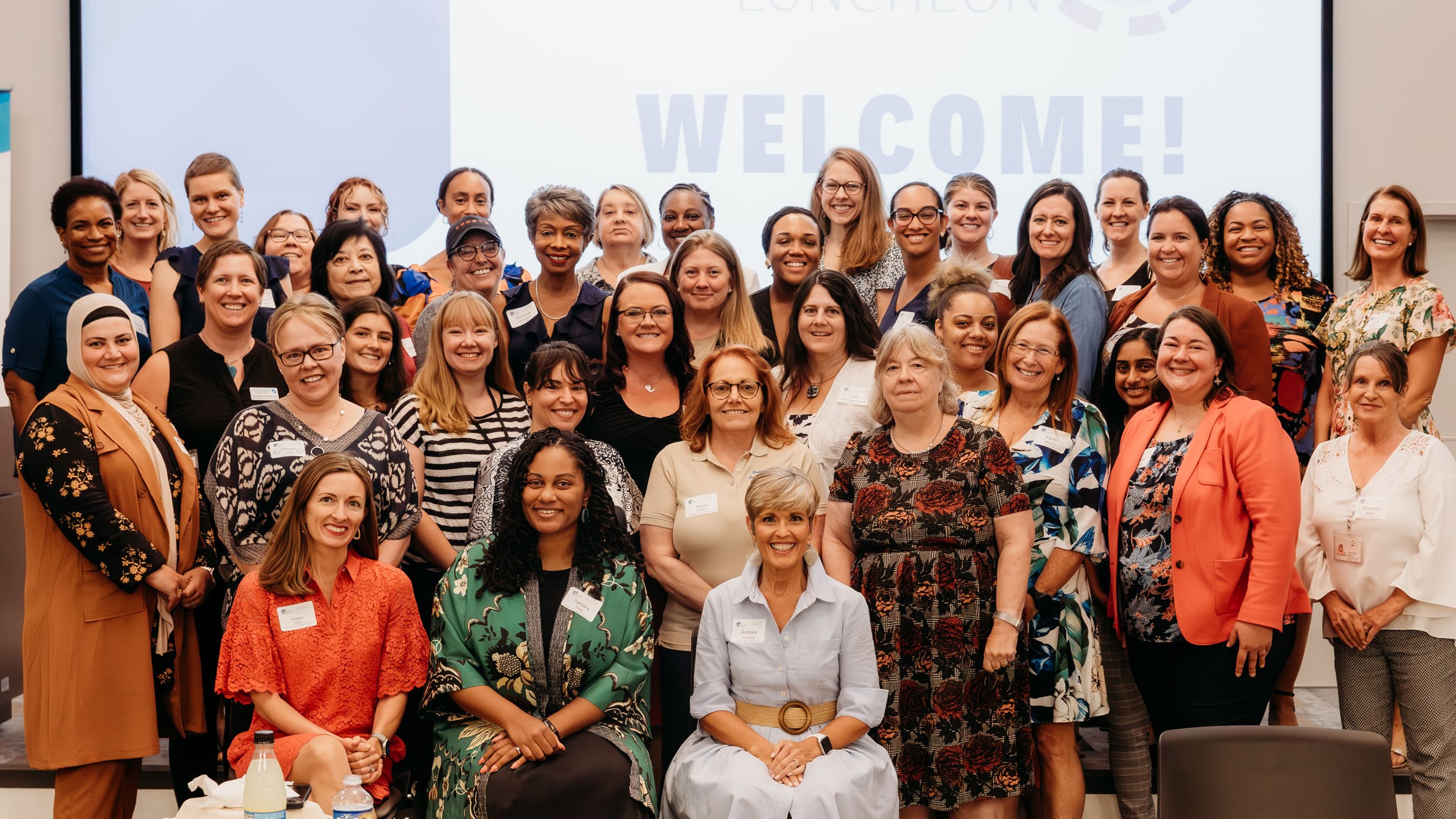 Connect and Conquer: Relationship Building for Personal and Professional Development
Business Women's Round Table (BWRT) August 17, 2023
At the second annual BWRT Connections Luncheon, a room full of enthusiastic women gathered to build relationships and learn together. Many thanks to all who attended and contributed to a wonderful day!
Keynote Speaker:
Dr. Tamara Wilkerson Dias, founder and CEO, TWD Coaching & Consulting – "Get off the Island: Leveraging Community to Thrive"
Impact Speakers:
Natalie Masri, President & CEO, Charlottesville Regional Chamber of Commerce – "The Magnitude of Mentorship"
Andrea Johnson, Transformational Leadership Coach and Owner, The Intentional Optimist, LLC – "Strengthening Connection Through Shared Values"
Luncheon sponsor: Loving Arms Care, Inc.
Flower sponsor: Heart and Soul Fitness with Nicole
Photography partner: Amy Yang Photography
Venue partner: Hillsdale Conference Center
Lunch by: Croby's Urban Viddles
BWRT Executive Committee:
Ariel Bredder (co-chair), Nadirah Muhammad (co-chair), Andrea Johnson (event chair), Hannah Deal, Janie Kast, Karen Murray, Teira E. Farley