Get your day started off right with ProTip Tuesday, a social and learning event held the fourth Tuesday of every month at CitySpace in downtown Charlottesville.  Enjoy a cup of joe, meet peers, and learn tips to finance, manage, grow and nurture your business.  Bring your hunger for business savvy knowledge – we'll provide the coffee.
Meeting format:
8:30 – 8:45am:  Sign-in, network and enjoy a coffee
8:45 – 9:30am: Speaker presentation
9:30 – 9:45am: Q & A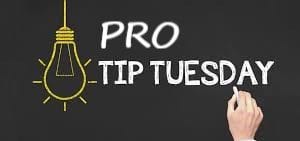 These educational events are open to anyone in the community. They're especially meant for business owners and professionals who want to take their skills to the next level. Registration is required - just $5 to attend!
ProTip Tuesday is brought to you by the Charlottesville Regional Chamber of Commerce and the Central Virginia Small Business Development Center.
January 28: The Case for Benevolent Business | Brian Greenwald, Founder, bPOZ
February 25: More than the Money: Attracting & Keeping Employees | Chris Lilley, Chief HR Officer, Crutchfield
Canceled March 24: Analyzing a Company's Financial Health | Stephen Davis, President, Community Investment Collaborative
Virtual event April 28: Time for a Rebrand? | Tasha Durrett, Director of Communications, Piedmont Housing Alliance
Virtual event May 26: Insuring Your Employees | Zenas Choi, Sales Manager, Towe Insurance, Inc.
June 23: Exit Strategies | Jonathan Brabrand, Managing Director, Transact Capital Partners | Registration opens soon
July 28: Do Your Employees Reflect Your Brand?
August 25: Effective Performance Evaluations
September 22: High Impact Marketing Strategies
October 27: Cash Flow Woes?
---
Special thanks to the City of Charlottesville for the use of CitySpace for these events.