Chamber Spotlight: Matt Lawless, Town of Scottsville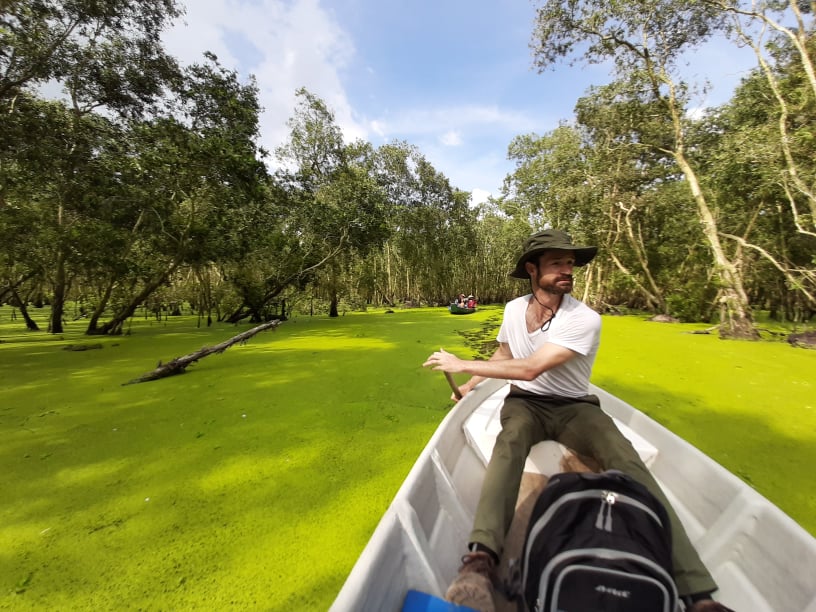 What does your organization do?
Local government in Albemarle County's only town. We do economic development, parks, police, flood control, and community building.
How did you choose the field you're in?
Local government public service felt like a meaningful way to make a difference in my community.
What is unique about your organization and the work you do in our community?
Scottsville is the only town in Albemarle County. Our team complements the County government to enhance small-town quality of life.
What is something about you that most people don't know?
Global experience for a rural Virginia native. I'm working on Hungarian language and dual citizenship, and last year I served on a State Department exchange trip to Vietnam (pictured).
What's your favorite local activity or place to go?
Running in the parks and on the country roads around Scottsville: my regular after-work course is a great way to unwind.
What do you believe is most important for the future of our region?
Planning for sustainable and equitable growth. We have great opportunity to share and create, and good local government can empower the community.
What do you hope to be doing 10 years from now?
Continuing local government leadership in Virginia cities, counties, and towns. Some town managers serve in one place for 20+ years, but the median tenure is more like five years.
What do you like about being a Chamber member?
Networking, continuing education, and small business development.