Rising Professionals at Greencroft Club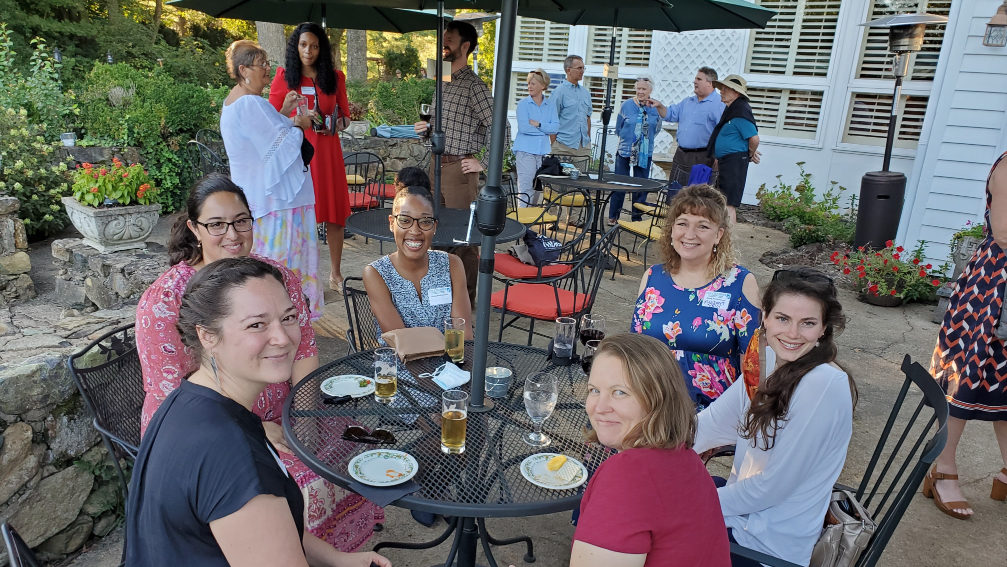 The Cville Chamber Rising Professionals gathered at the Greencroft Club in September for an indoor-outdoor networking reception followed by music on the lawn.
Many thanks to Katy Kirby and her team for hosting the event! Thanks also to Lizzy Ramey and the Virginia Film Festival for sharing film screening tickets with raffle winners Nick DiGiorgio and Merci Best.