Chamber Releases Collab Report Highlighting Key Partnerships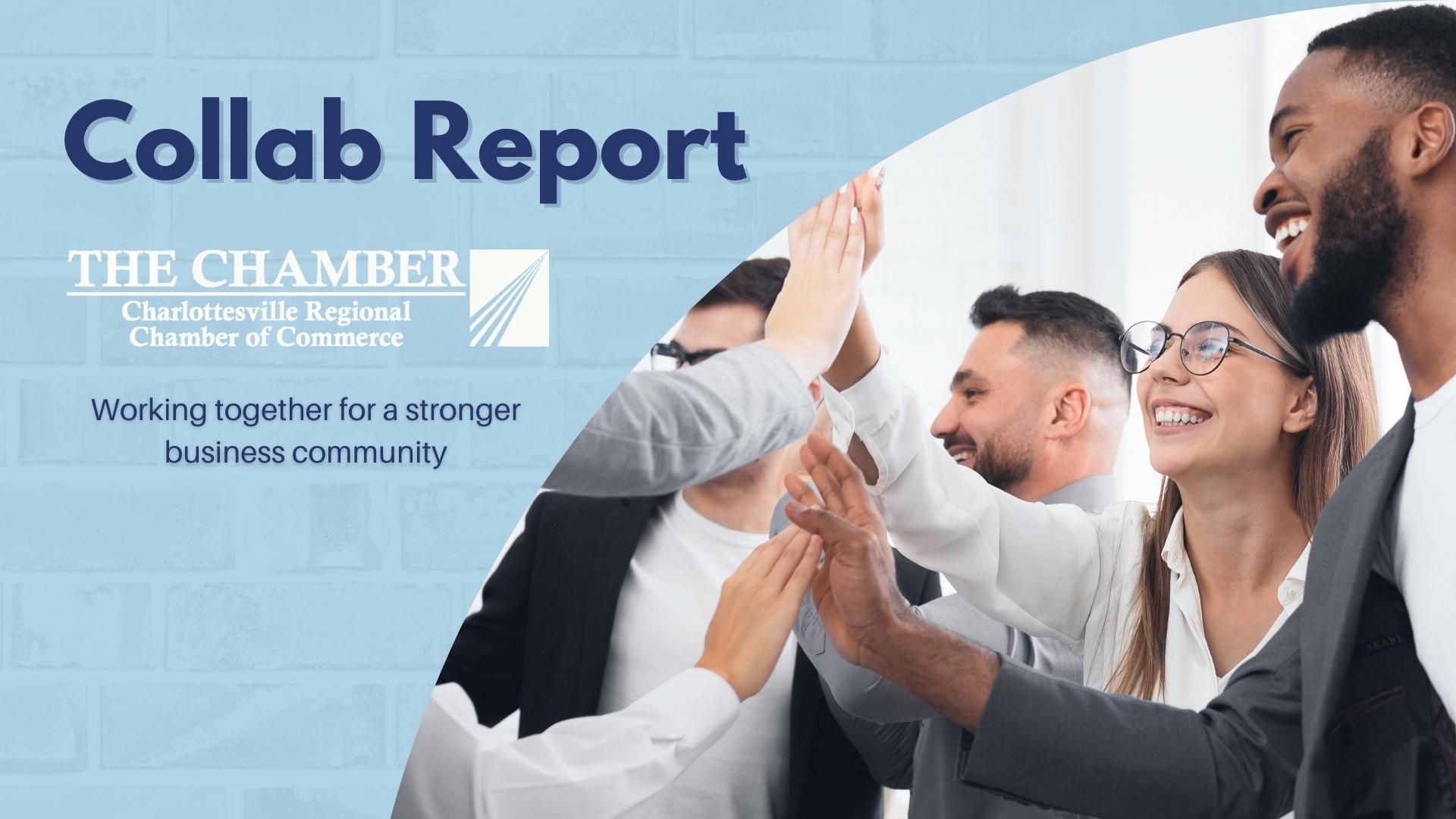 The Charlottesville Regional Chamber of Commerce today released the Collab Report, a report highlighting the work accomplished through the Chamber's strategic partnerships and collaborative member engagement in 2021 and 2022.
"Our new Collab Report celebrates the many organizations and individuals working together toward our vision of a thriving regional economy," said Chamber President & CEO Elizabeth Cromwell. "One of the Chamber's greatest strengths is the ability to bring organizations together to accomplish more than they can when working individually."
"We are increasingly convening the public, private, nonprofit and education sectors to seek common solutions and build shared successes," Cromwell said. "There is clear momentum for collaboration, and we are delighted to facilitate partnerships to build a stronger business community and regional economy."
Key collaborations include:
The launch of Venture Central, an innovative nonprofit to support regional entrepreneurship
A new leadership skills development curriculum for the Chamber's signature program, Leadership Charlottesville
Member-led affinity groups impacting a variety of industries, whose activities include distributing minority business grants, supporting employees who relocate to the area, and advocating for effective development policies
The report comes in advance of the Chamber's first annual State of the Community event on Friday, February 18.
"The State of the Community event aims to identify opportunities for the business community and our local institutions to work together for the benefit of the entire region," Cromwell said. "We hope the Collab Report will help inspire new collaborations by celebrating the work we're already doing together."