Welcome to the Charlottesville Regional Chamber of Commerce
We are the area's broadest, most diverse network of business, nonprofit and civic organizations. Join us to build your business and our community.
COVID-19 Business Updates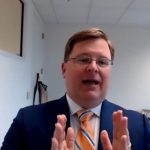 Employers who want their employees to be vaccinated for COVID-19 need to know the latest legal guidance. Overview and Q&A with Michie Hamlett Partner David Thomas.