Welcome to the Charlottesville Regional Chamber of Commerce
We are the area's broadest, most diverse network of business, nonprofit and civic organizations. Join us to build your business and our community.
COVID-19 Business Updates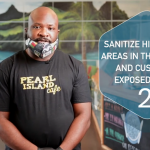 Watch real companies maintaining social distance, using PPE, disinfecting work spaces, screening employee health, and other COVID-19 safety measures.