Welcome to the Charlottesville Regional Chamber of Commerce
We are the area's broadest, most diverse network of business, nonprofit and civic organizations. Join us to build your business and our community.
COVID-19 Business Updates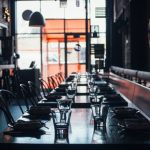 We ask small businesses to contact state officials and request that our region be designated as a disaster area eligible for low-interest SBA loans.