Welcome to the Charlottesville Regional Chamber of Commerce
We are the area's broadest, most diverse network of business, nonprofit and civic organizations. Join us to build your business and our community.
COVID-19 Business Updates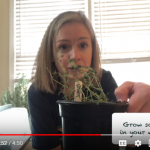 We're honored to share another collection of positive stories this week, as our Chamber members continue finding new ways to thrive and help each other.