Welcome to the Charlottesville Regional Chamber of Commerce
We are the area's broadest, most diverse network of business, nonprofit and civic organizations. Join us to build your business and our community.
COVID-19 Business Updates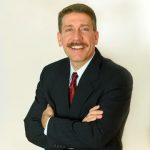 At our latest ProTip Tuesday, HR expert Adam Calli walked us through the many decisions and adjustments needed before employees can safely return to the workplace.