Welcome to the Charlottesville Regional Chamber of Commerce
We are the area's broadest, most diverse network of business, nonprofit and civic organizations. Join us to build your business and our community.
COVID-19 Business Updates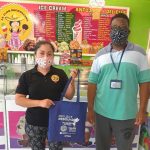 Project Rebound recognizes Charlottesville area businesses that are following safety precautions to keep customers and employees healthy during COVID-19.