Project Rebound to Distribute Reopening Toolkits for Local Businesses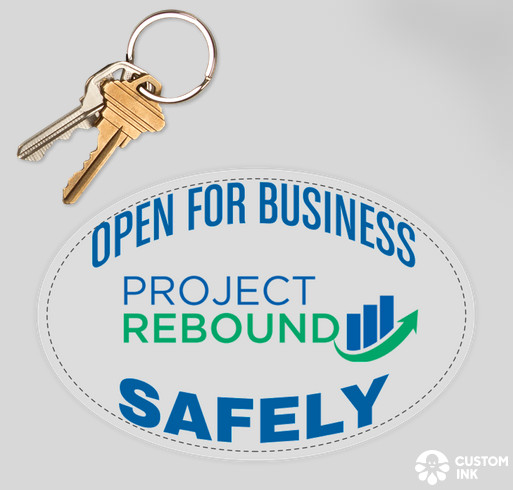 Project Rebound, a local economic recovery initiative for Charlottesville and Albemarle County, will distribute Reopening Toolkits to area businesses starting on Monday, June 22, 2020.
"Our business community is determined to reopen safely," said Charlottesville Regional Chamber of Commerce President & CEO Elizabeth Cromwell. "We've heard repeatedly and across all industry sectors that businesses want consistent safety guidelines throughout the community, to help businesses and customers confidently follow appropriate guidelines."
More than 300 business and community leaders volunteered to participate in the Project Rebound virtual meetings to help chart a path to economic recovery following the COVID-19 shutdown. One of the most frequently suggested ideas was to build a shared understanding of safety protocols, assist businesses by communicating them effectively, and recognize those businesses that follow the protocols to the general public.
The Project Rebound toolkits will help reinforce community-wide guidelines by allowing businesses to prominently display Project Rebound branded items and communicate clear standards such as complying with occupancy limits, wearing face coverings, and maintaining physical distance.
Each toolkit will include a Reopening Checklist and entrance sign aligned with Forward Virginia protocols, twenty triple-ply cotton face masks, five antimicrobial pens and a Project Rebound window cling, along with a voucher for free hand sanitizer provided by Cville BioHub.
500 toolkits will be distributed June 22-26 at three locations: UVA Research Park, Studio IX, and The Tax Ladies. Interested businesses should visit www.CvilleChamber.com/reopen for details on how to pick up a toolkit.
The toolkits are intended for businesses with public-facing operations such as restaurants, retail stores and personal care services, particularly minority-owned businesses and small businesses with 20 or fewer employees.
"It's on the honor system," said Cromwell. "We hope local businesses will help us prioritize these supplies for those who need them most."
Funding for the toolkits was provided by the Albemarle County Economic Development Office, S&P Global, and the City of Charlottesville Office of Economic Development.
"We are proud to support Project Rebound and its drive to restart the local Charlottesville economy in a safe and effective manner," said Gregory Gartland, Chief Product Officer at S&P Global Market Intelligence and Head of S&P Global's Charlottesville office. "We understand the importance of private and public sector collaboration when addressing critical issues and supporting the community in which we live and work. With S&P Global's strong ties to Charlottesville, we look forward to seeing the community reopen and thrive once again."
1,000 Project Rebound branding kits will be available for businesses who wish to share the message of reopening safely. Branding kits include a Project Rebound window cling, entrance sign and reopening checklist.
The Project Rebound reopening checklist is adapted from a checklist developed by ForwardRVA. The information contained is sourced primarily from the Forward Virginia blueprint, the National Retail Federation's "Operation Open Doors Checklist" and the CDC.
The reopening checklist and entrance sign can be downloaded from the Chamber website at www.CvilleChamber.com/reopen.
Project Rebound is led by the Charlottesville Regional Chamber of Commerce in collaboration with economic development partners at the University of Virginia, Albemarle County, and the City of Charlottesville and supported by volunteers and funding from the City, County and GO Virginia.