Chamber Spotlight: Maggie Farnin, The Clifton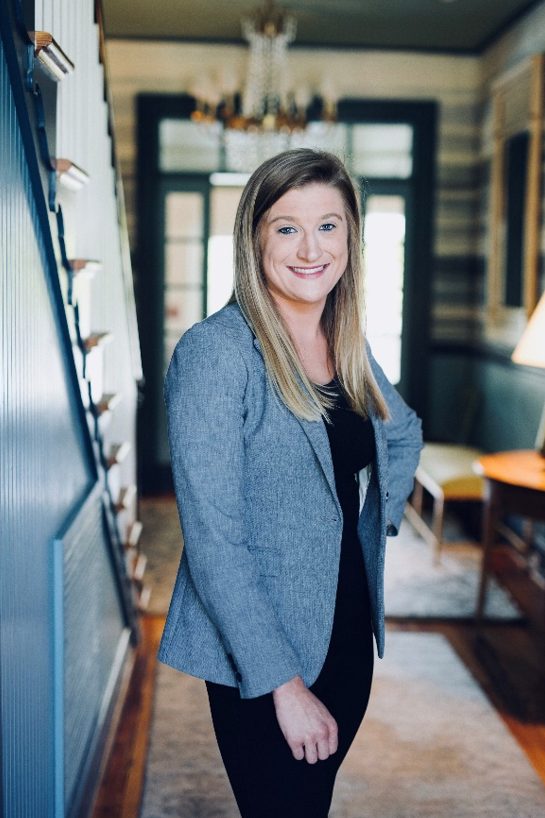 Maggie started at The Clifton in May 2015, the day after she graduated from JMU with a degree in Hospitality Management. She was hired as the Guest Services Manager and within a short 2 years, was promoted to Assistant General Manager. Maggie was the first person I met when I came in for my interview and a big reason why I was so excited to accept a position at The Clifton if offered to me. She knew everything about the property, and I don't mean she memorized it, she knew it. I saw the passion in her eyes and in her voice.
Then COVID shutdowns started and Maggie stepped up and took over responsibilities that her furloughed staff had left behind. She called her staff and reassured them on a regular basis, showing us all her compassion and dedication. Countless hours working all shifts, all departments, and never stopped smiling – only talked about her staff and hoping they were doing well during the craziness. We were slowly able to open and get back to a semi "normal" and Maggie never skipped a beat – bringing back all of our staff, handling the high demand for overnight accommodations, dining, events and all of her other responsibilities.
Her genuine engagement with our guests is a pivotal reason they keep returning. She makes sure each guest is treated like The Clifton family and when they leave to go home, they all remember Maggie's name. As I grow at The Clifton, I still look back at that first day I met Maggie and know how lucky the Clifton & Charlottesville are to have her in their corner!
Shared by Phyllis Case, Executive Director of Sales
What does your organization do?
The Clifton, in my eyes, is a boutique, luxury, and historical Inn with modern amenities. Or as I like to call it, Charlottesville's "hidden gem"
What was your first job?
Host at a Hotel Restaurant in Alexandria, VA
How did you choose the field you're in?
A part-time summer job as host in a local hotel ended up being a very progressive start of my hospitality career, being promoted to different departments. These opportunities led to my first self-achieved Hospitality Internship with Kimpton Hotels. This was the turning point that not only advanced my career in the industry but I knew it had become more than a job for me – it had become my passion.
What is unique about your organization and the work you do in our community?
What has been most unique about my position in the past five years having worked at The Clifton, are the challenges the property has faced this past year. Through COVID, I have never been more proud or grateful of The Clifton and most importantly, the Team. They are the heartbeat and amazing force of the property's magic. Having lost half my Housekeeping team due to COVID related circumstances, it was up to myself, my General Manager and the entire Management team to maintain an even safer, cleaner, and comfortable Clifton or "home away from home" for guests during these unprecedented times.
What's your favorite local activity or place to go?
Hiking the beautiful Blue Ridge mountains and visiting all the stunning vineyards in Charlottesville and the beautiful surrounding areas. Good food and wine - that is where you will find me.
What do you believe is most important for the future of our region?
To continue to remain true to our roots. The Blue Ridge is an area known for hospitality, history, scenic beauty, multicultural events, and healthy living.
What do you like about being a Chamber member?
Networking for sure! This has been a challenging year for these types of organizations, but the Chamber has done an amazing job with continuing to foster member relationships through virtual interaction. The Clifton has hosted in person Chamber events and I am thrilled with anticipation to be able to do this very soon!