Member Mondays are open to the community and always free to attend. Join us to learn something new!
11:30am-11:45am Networking
11:45am-12:15pm Presentation with Q&A
Build your reputation as an approachable expert in your field by sharing your expertise on Member Mondays.
Who: Chamber members who want to get their brand out to the community.
What: Schedule a 30-minute presentation with Q&A.
When: Mondays, 11:30am to 12:15pm.
Where: Chamber conference room, 209 5th St. NE, Charlottesville
How: Choose a useful topic that others will want to learn about. Then fill out the Proposal form below.
Why: Increase your visibility, share your knowledge, and meet people who are interested in what you have to offer.
Cost: FREE! Includes promotion through the Chamber newsletter, website, and social media. Member Mondays are free for anyone in the community to attend.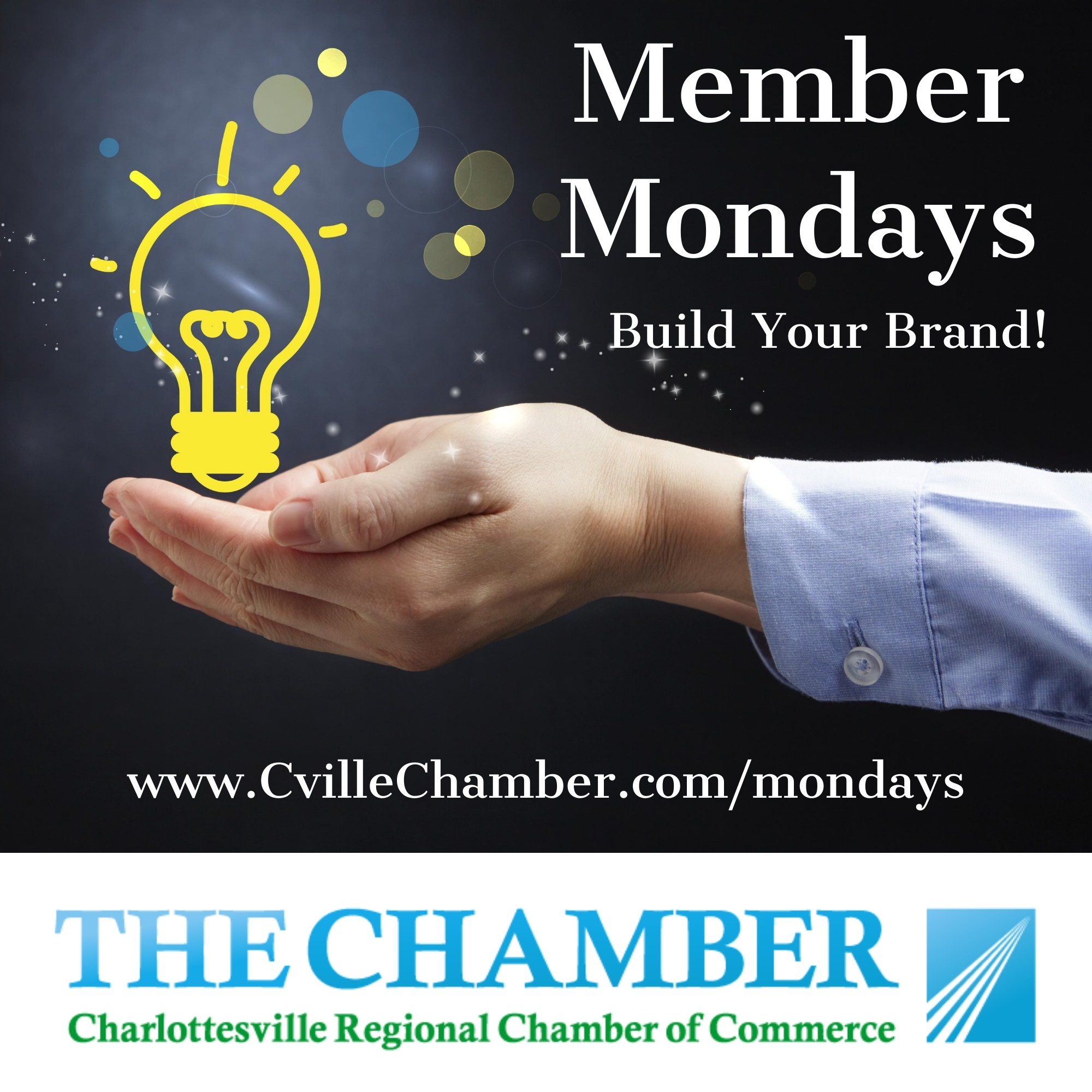 Most importantly: plan a great topic! Ask yourself: What would my ideal clients like to learn from me? What problem could I help them solve?
Your presentation summary should emphasize what attendees will learn and how they will benefit.
Promote your event to your clients and contacts.
Presenters may request a list of registered attendees.
Questions? Contact Ann Marie Hohenberger at annmarie.hohenberger@cvillechamber.com.