Join the 2020 Better Business Challenge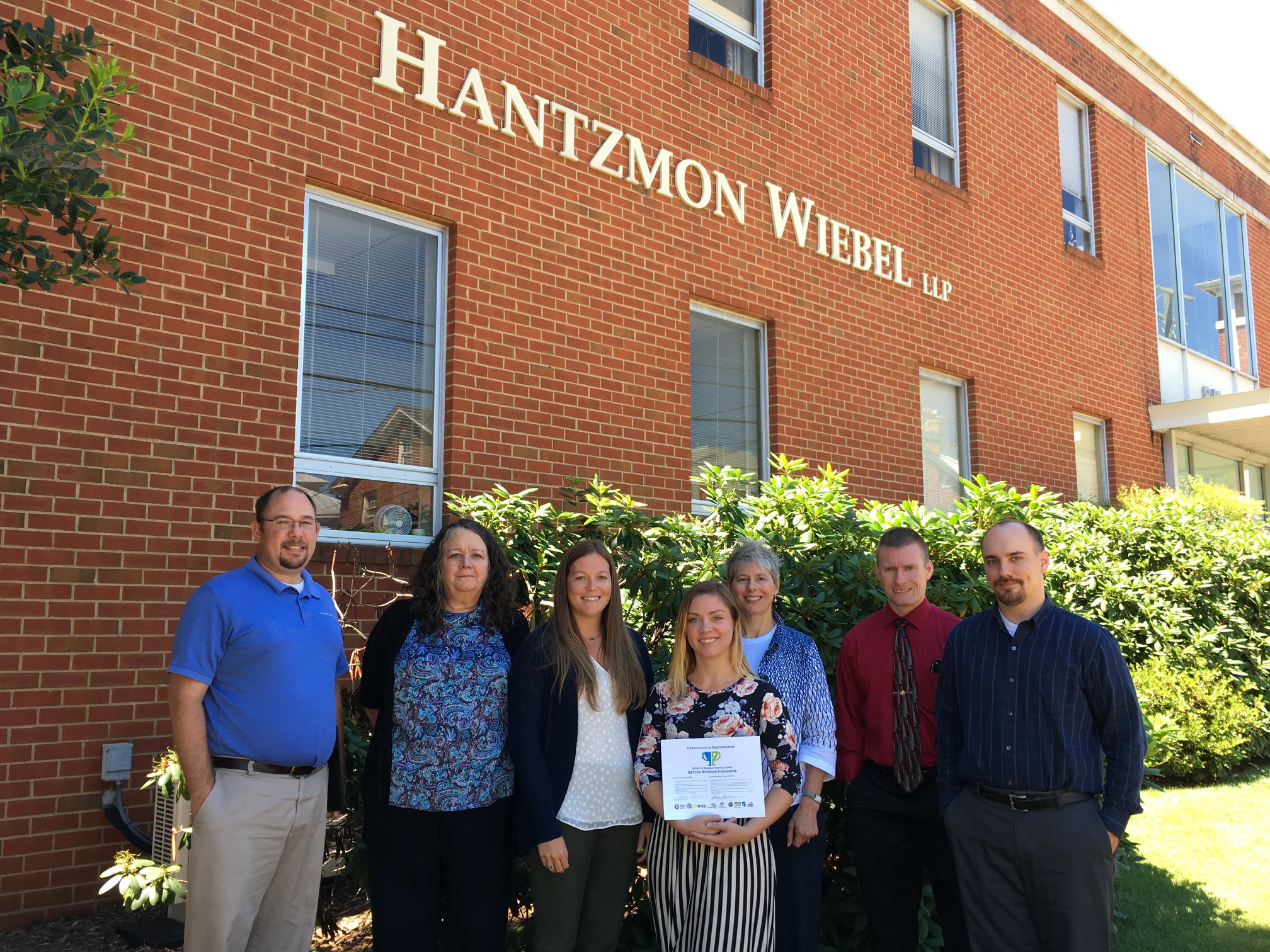 As part of the 2019 Better Business Challenge, Hantzmon Wiebel created a Green Team and gained huge energy savings with smart investments in their HVAC system and a solar installation.
How would you like to save energy, cut costs, and get a ton of positive publicity this year? If that sounds pretty good, the Charlottesville Better Business Challenge might be for you!
The Challenge is a friendly competition that helps local organizations of all types and sizes save energy, reduce their waste, and lead our community in sustainability innovation.
Mary Loose Deviney of Tuel Jewelers said, "The Challenge helps all businesses, especially small businesses... every dollar counts when you own a small business."
The Better Business Challenge provides all the tools you need. You'll identify ways to save money, improve your energy efficiency, cut down on wasted resources, and promote sustainable transportation. And for every action you take, you'll earn points in the race to be named a Better Business Champion!
Whether you earn the most points or not, every Challenge participant gets public recognition for joining our area's growing network of businesses who care about their bottom line AND their community impact.
Plus, you'll be part of the solution as we push toward Charlottesville and Albemarle's ambitious climate goal to be carbon neutral by 2050.
The 2020 Challenge launches officially on January 6, 2020, and dozens of local organizations have already made an early commitment to join. Are you ready? Join the Challenge today!
The Charlottesville Regional Chamber of Commerce is a proud partner of the 2020 Better Business Challenge.