Andrea Copeland Recognized for Chamber Service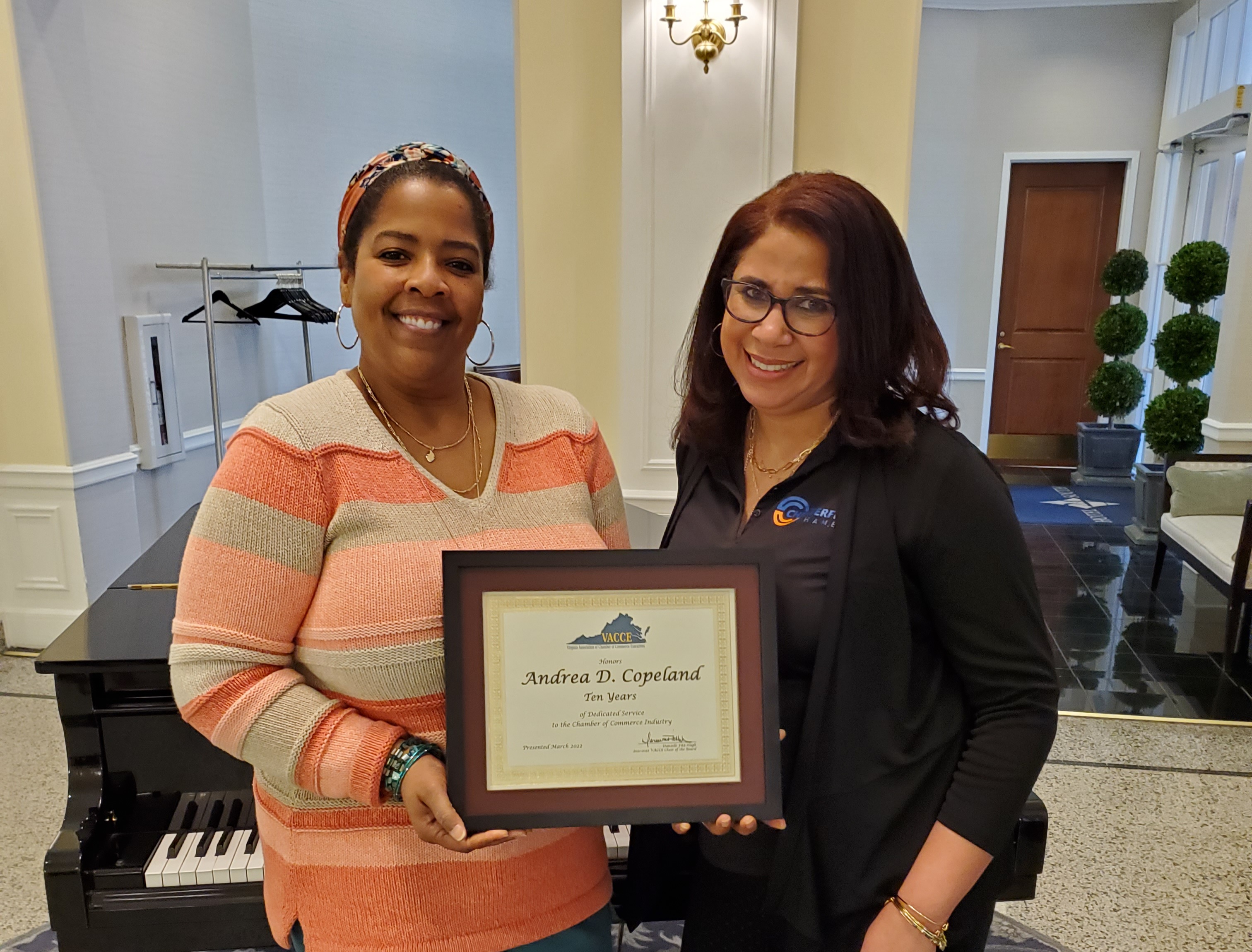 The Virginia Association of Chamber of Commerce Executives (VACCE) recognized its 2022 Service Award recipients during their Staff Development Conference held March 3-4, 2022, at the Hotel 24 South in Staunton, VA. The Service Awards recognize those members in Virginia who have achieved significant years of service in the chamber of commerce industry.
Our very own Committee Engagement Director, Andrea Copeland, was recognized for ten years of Chamber service. We are grateful to Andrea for all of her work over the years!
Andrea is pictured above with VACCE Board Chair Danielle Fitz-Hugh, President & CEO of the Chesterfield Chamber of Commerce. Danielle, a past Vice President of our Chamber, has been a mentor of Andrea's and was instrumental in getting her involved in Chamber service.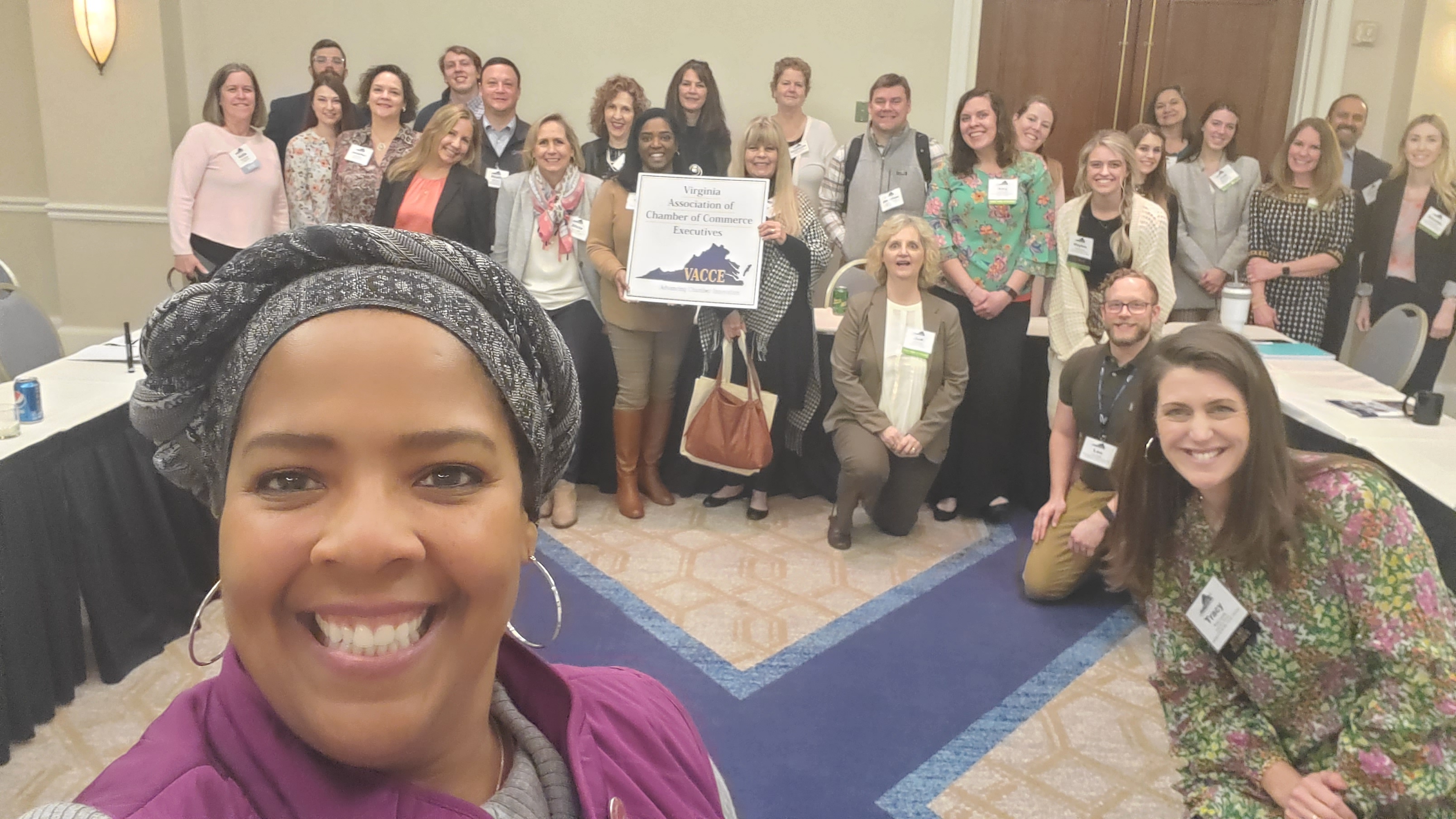 At the VACCE conference, Andrea facilitated a breakout session on Chamber member engagement.