Chamber Spotlight: Samantha Savage, Girls on the Run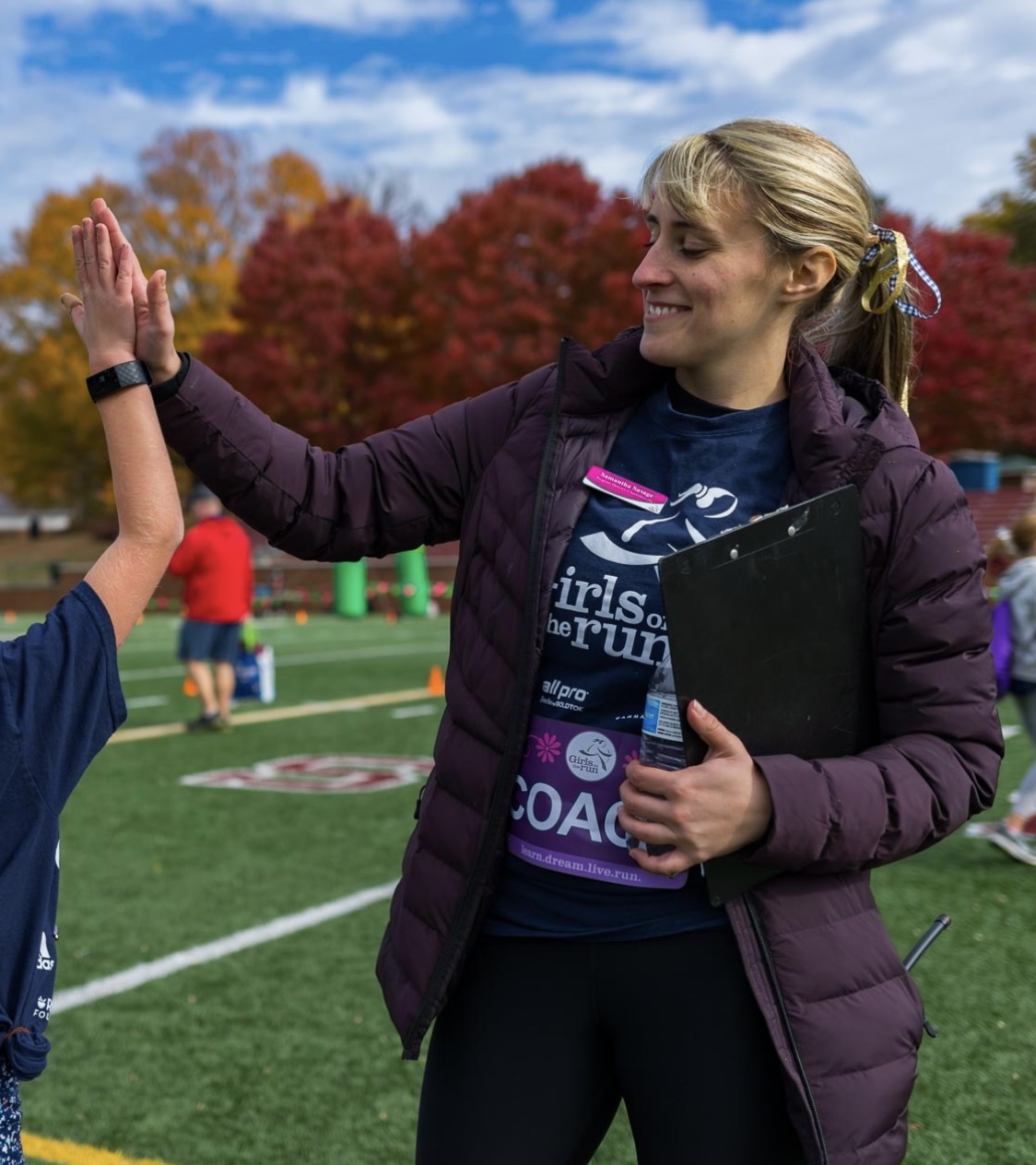 What does your organization do?
We inspire girls to be joyful, healthy and confident using a fun, experience-based curriculum which creatively integrates running.
How did you choose the field you're in?
I love working with the community and making connections to build a better tomorrow.
What career highlight or accomplishment are you most proud of?
I am most proud of re-establishing our Girls on the Run program in the Greater Charlottesville area post-Covid and being able to provide a safe space for girls to connect and move.
What's your favorite thing about the Charlottesville area?
My favorite thing about the Charlottesville community is the relationships that I have cultivated here both personally and professionally.
What do you believe is most important for the future of our region?
To empower younger generations.
How do you like to spend your days off?
I love to run, hike, bake, or travel on my days off.
If you had a theme song, what would it be?
I'll Be There for You by The Rembrandts
What do you like about being a Chamber member?
I enjoy making new connections and learning how local businesses and organizations play a role within our community.